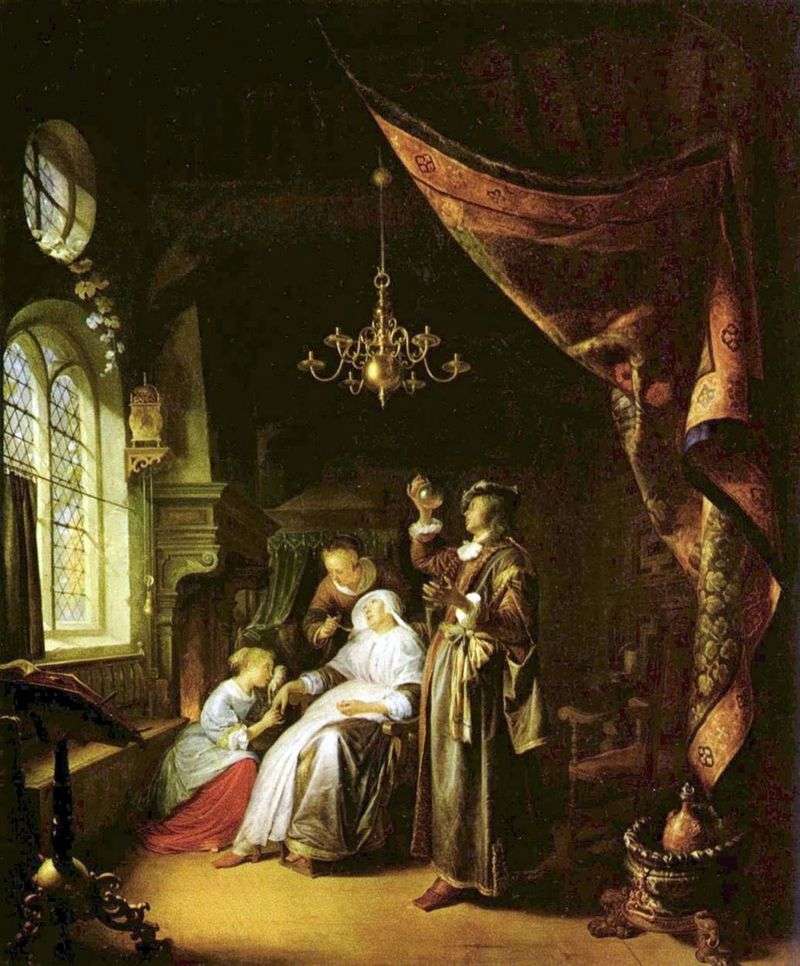 Gerard Dow – a Dutch painter, a Baroque style – studied with his father, a master of stained glass, then worked at Bartolomeus Dolendo and Peter Clauvenhorn, then studied for three years with Rembrandt. Dow wrote a portrait of Rembrandt, as well as portraits of his parents. He worked in Amsterdam and Leiden. In the 1640s he painted a small-format picture.
Works Dow enjoyed great popularity among his contemporaries and until the XIX century provided him the glory of the greatest master of the Dutch domestic genre. Dow did his work in a thorough and somewhat dry manner. In his compositions, a lot
of details, objects, which prompts the viewer to view them, makes them entertaining.
Sometimes the master gave his works some theatricality, introduced into them a playful beginning, thanks to which the plot acquired a special emotionality and fascination. Other famous works: "Astronomer". The Hermitage, St. Petersburg; "Sales of herring." OK. 1670-1675. The Hermitage, St. Petersburg; "Painter in the workshop." Picture gallery, Dresden; "Self-portrait". OK. 1645. Rijksmuseum, Amsterdam.