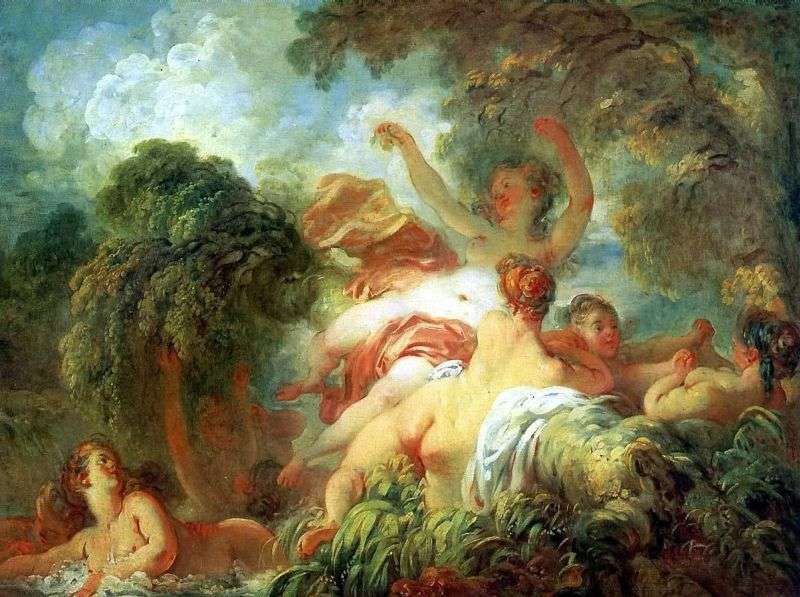 In our days, Jean Honore Fragonard is considered to be one of the most significant artists of the 18th century. His painting is defined as sensual, passionate, erotic. However, in his time, Diderot, for example, reproached the masters for the sketch. Nevertheless, the undeniable virtues of Fragonard's art are amazing immediacy, ease and the ability to improvise. Fragonard was born in the south of France in Grasse. The family wanted to see him as a notary, but, fortunately, the future artist was conscious of his destiny and began to learn painting from F. Bushe and from JB Chardin.
In 1756-1761, Fragonard perfected his art in Italy and returned to France as a mature, established master. In the Salon of 1765 he presented the picture "Priest Korese, who sacrificed himself to save Callioro," which the king himself criticized with approval. Thanks to this, the artist became famous, but gave up his academic career and worked for private orders. However, in the 1760s, on the wave of classicism, public tastes changed, the artist's works were mocked.
Fragonard left Paris, went to the south of France, then to Holland, Italy. Only in 1774 he returned to Paris. In the last Parisian period, a number of brilliant works were created. Other famous works: "Inspiration". 1769. Louvre, Paris; "Kiss furtively." 1780. The Hermitage, St. Petersburg.