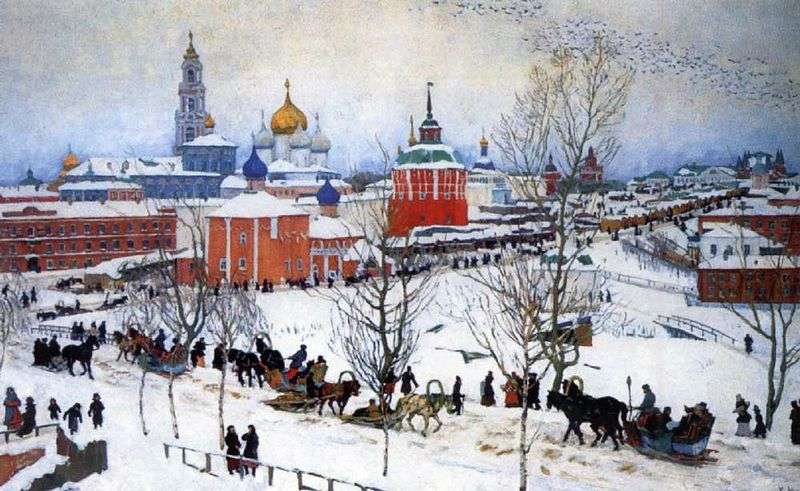 Yuon Konstantin Fedorovich is a famous painter and artist. Most of all he managed winter landscapes and images of architectural monuments. His favorite place was Trinity Lavra. Very beautifully and harmoniously, the artist combined two favorite things in his painting "Trinity Lavra in Winter".
All these ancient churches that draw their dome to the sky are slightly powdered with snow. A lot of people in winter clothes walking along the road or riding on beautiful wagons. All this is imbued with love, faith and hope. A flock of birds flies very beautifully in the sky. They are like a reflection of people walking along the road. The whole earth is covered with pure white snow. It gives a picture of freshness, inspiration, peace.
The author is very beautiful and talented showed red buildings with blue domes, white churches with golden crosses and a large high bell tower. All this kind of mesmerizing and nudging on pleasant thoughts. I'd like to find myself near these buildings, people, to visit this peaceful and tranquil setting.