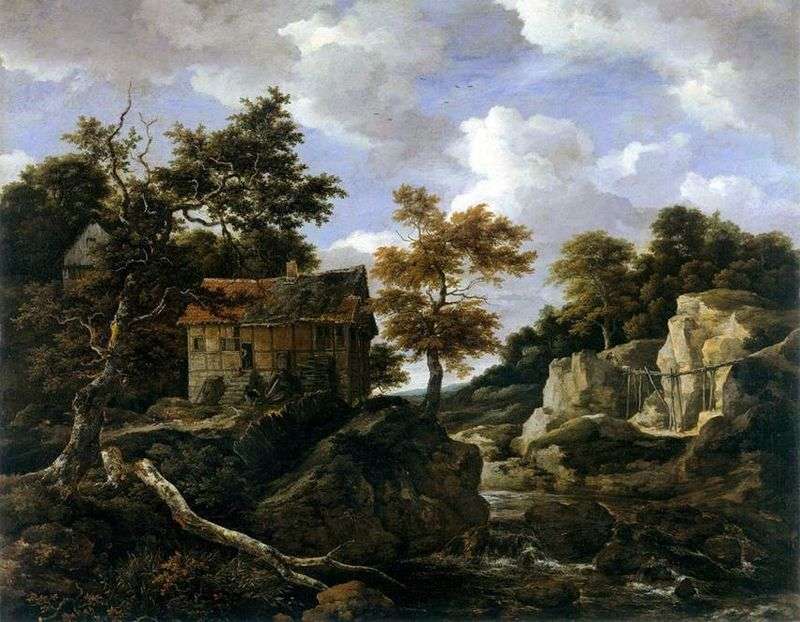 Painting by the Dutch painter Jacob van Ruysdael "Landscape at Sunset". The size of the painting is 108.5 x 135 cm, oil on canvas. Salomon van Ruysdal, uncle Jacob van Ruysdael, was much more talented than his brother and managed to become one of the most famous landscape painters in Holland of his time.
To date, enough pictures of Salomon van Ruysdal have been preserved, many of which are signed. Salomon van Ruysdal preferred to subscribe as "Raisdal", while Jacob subsequently signed his paintings "Raisdal".
It is natural to assume that his father and his uncle, Salomon, introduced him to the basics of the art craft of Jacob. Ability to painting by Jacob van Ruysdael manifested at an early age, for example, his very first surviving work in 1646 is a picture of a mature master, and he was then only eighteen years old.