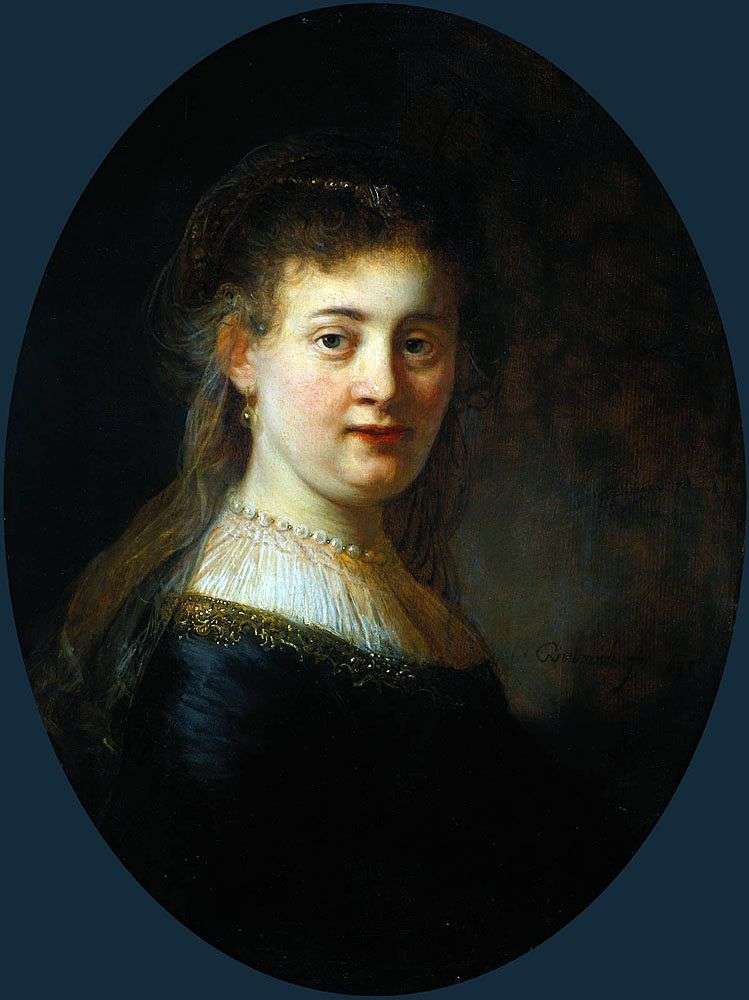 Painting by Dutch painter Rembrandt van Rijn "Saskia van Eilenburg". The size of the painting is 65 x 48 cm, oil on canvas. As the husband of rich patrician Saskia van Eulenburch, in 1638 Rembrandt had to defend himself from the court by reproaching new relatives, some of whom saw in the young married couple "only the artist and the artist's wife", they accused him of being "waste and self-praised "squandered the inheritance of Saskia, Rembrandt also declared that he was" sufficiently and moreover "prosperous.
The following year, Rembrandt buys on Rue
de Bérestraat, in a rich neighborhood, a luxury house, for which he paid 13,000 guilders. In 1641, in his hometown of Leiden, the description of the city of Leiden, compiled by Mayor van Orlers, is printed, in which Rembrandt van Rijn is praised as one of the "most famous artists of our century."
In 1642, Rembrandt strengthened his position with the monumental composition Night Watch. This group portrait of shooters did not at all cause that storm of public outrage, as many historians had recently asserted; existing evidence rather suggests the opposite.
Eighteen rich burghers of Amsterdam, former customers of the painting, paid Rembrandt at least 1600 guilders.
But in the same 1642, Saskia died, leaving Rembrandt the only son of Titus.