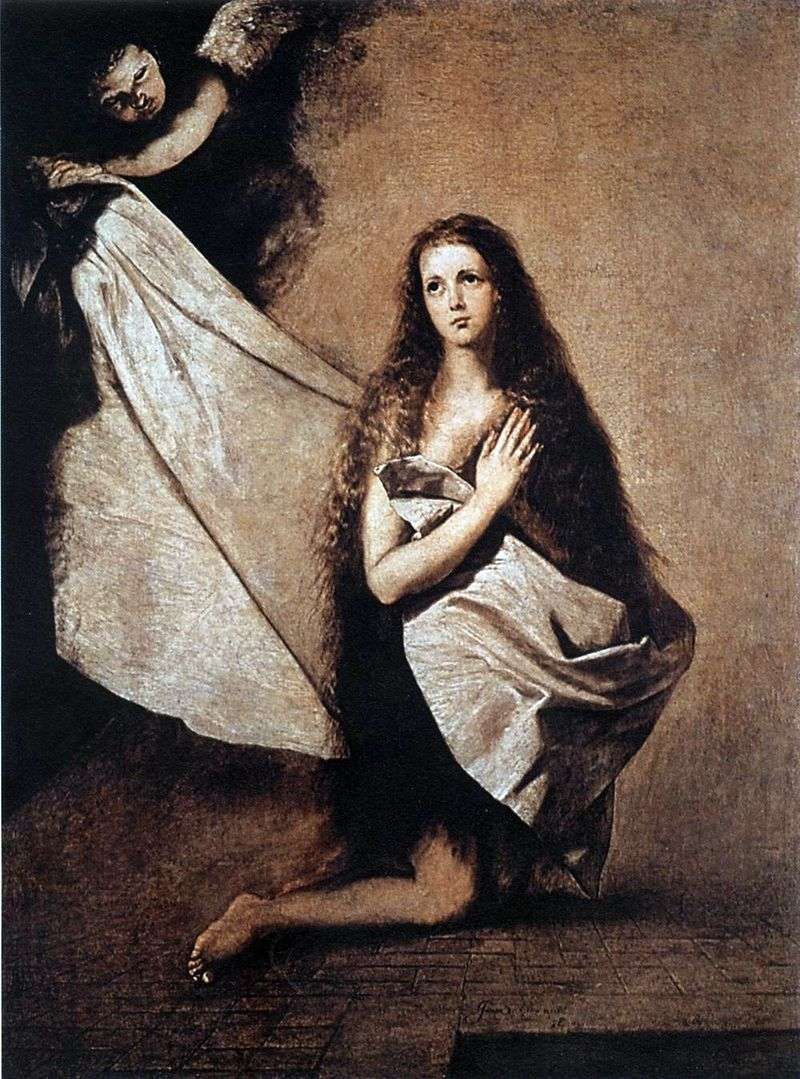 The picture is written on the plot of the Bible. The young Christian, martyr Inessa, naked was put to shame, given to the mob of the crowd for her devotion to the Christian faith. But God saved her: miraculously, her long hair instantly grew and hid her body from shame, and the angel who appeared later covered her with a white veil.
The touching image of the beautiful martyr is completely unclouded by the violence and mockery she has undergone. Inessa is on the stone slabs on her lap. At the top, only the hand and the face of the angel are visible, and below – the dark dungeon, from which Inessa was taken out. Her face is illuminated by the glow of huge eyes. The whole figure is flooded with light, the background is dull, blurred, the colors are golden brown.
Holy Inessa personifies perseverance and courage, purity and beauty that cannot tarnish the cruelty, rudeness and evil of those around them.
Ribera wrote to Inessa with her daughter. This is the embodied beauty of innocence, adolescent chastity. No shadow of erotic seduction slips into the plot image. Inessa, kneeling in a somewhat childishly awkward pose, in a cascade of loose, fluffy brown hair falling to the floor, resembles some kind of shaggy beast with a pretty girl face.