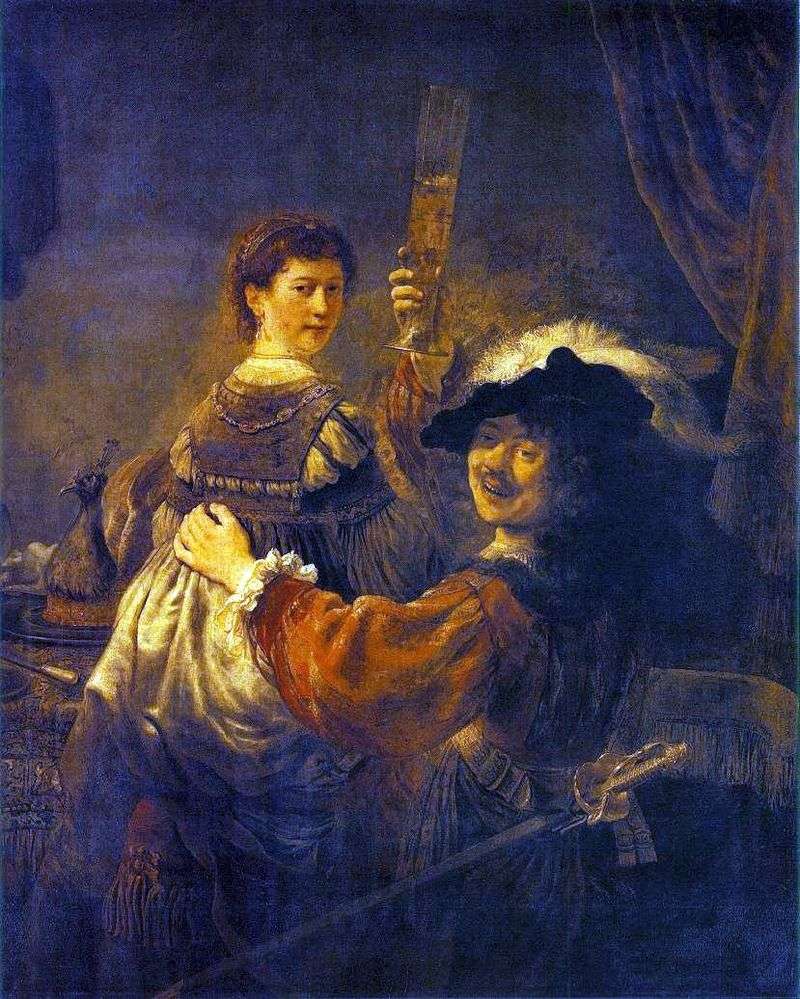 Painting of the Dutch artist Rembrandt van Rijn "Gay Society". The size of the painting is 161 x 131 cm, oil on canvas. The picture is better known by another name "Self-portrait with Saskia on his knees", as well as "Rembrandt and Saskia in the scene of the prodigal son in the tavern."
Rembrandt's wife, Saskia van Euenburg, was the youngest daughter of a burgomaster from Leeuverden, a member of the Friesland council, two of her cousins were lawyers, among her relatives were numerous scientists and government officials.
In the early 1630s, in Amsterdam, Rembrandt
van Rijn became a mentor to many students, according to the testimony of that time, he earns a year from two to two and a half thousand guilders and, while simultaneously trading in works of art, collects a rich and diverse collection, imitating aristocrats – "virtuoso ", rich patrons of science and art.
The Rembrandt collection contained works by artists of the Italian Renaissance, early Flemings and Dutch contemporaries, ancient sculptures, drawings and printed graphics of the best masters, applied arts of the Far East, weapons and armor, a collection of minerals, sea plants and earthly animals, and exquisite works of erotic art.