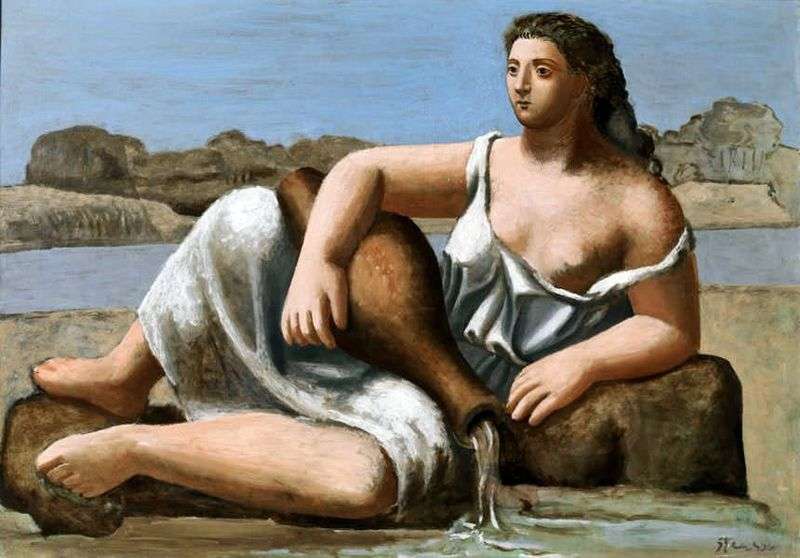 Another work characteristic of the period of classicism, when, along with more traditional paintings and portraits of Olga Khokhlova, from the brush of Pablo Picasso comes a whole galaxy of pompous, if not to say too inflated women.
Today, one can argue long about the aesthetic beauty of the great nymphs of Picasso, however, the artist also gave some of his works a poetic allegorical meaning.
The picture "Source" embodies the philosophical thought of a woman as the source of life on earth. The woman-creator holds in her hand a large vase from which water pours onto the earth, further emphasizing the semantic purpose of the canvas.
The heroine freely spreads on the stones, behind her is a calm seascape. As usual, Picasso bared his chest with his heroine – this is a frequent reception of the master. The woman's figure is somewhat out of proportion: a calm, subtle face contrasts sharply with large hands and even larger legs, massive and "swollen."
The impetus for writing the work was a joyful event in the family of the artist himself – the Russian wife Olga Khokhlova gave birth to Picasso's son Paulo. It is from now on that a new theme appears in the artist's work – mother and child, a woman who gives life.
Today, the picture can be seen in the Museum of Modern Art in Stockholm.