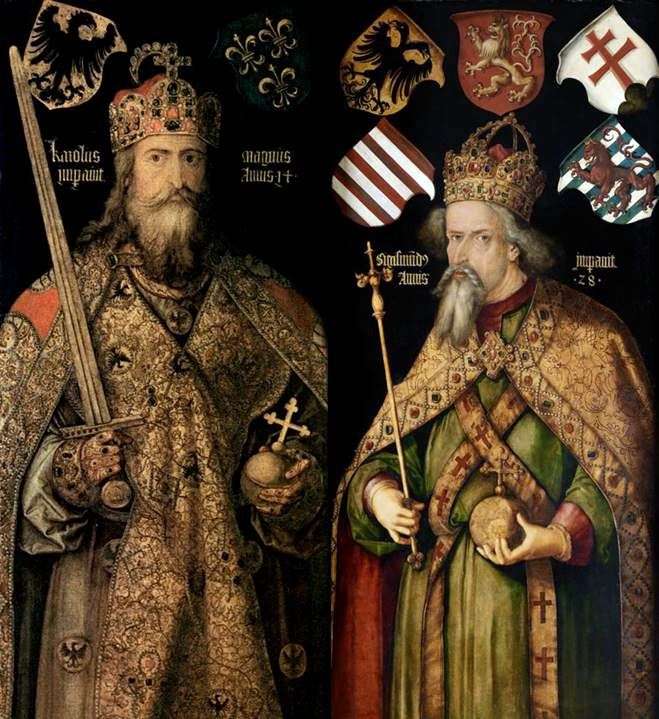 The portrait of Oswalt Krella reveals a brilliant gallery of portraits of his contemporaries left by Dürer. Extremely typical for his portrait images is the asymmetrical, ugly, full of concentrated thought Krell's face with a vertical fold between the eyebrows, an energetic strong-willed chin, somewhat gloomy and heavy expression of the eyes.
Around 1496 the first significant painting by Dürer was created on the religious plot – the so-called Dresden altar, the middle part of which is occupied by the scene of the worship of Mary to the infant Christ, and on the side doors are the figures of
saints Anthony and Sebastian.
Here you can note all the same features; some vestiges of the 15th century style, expressed in the irregularities of perspective, in sharp, pointed outlines, deliberate ugliness of the baby, and at the same time – increased attention to the image of a living thinking person with a characteristic individual face.