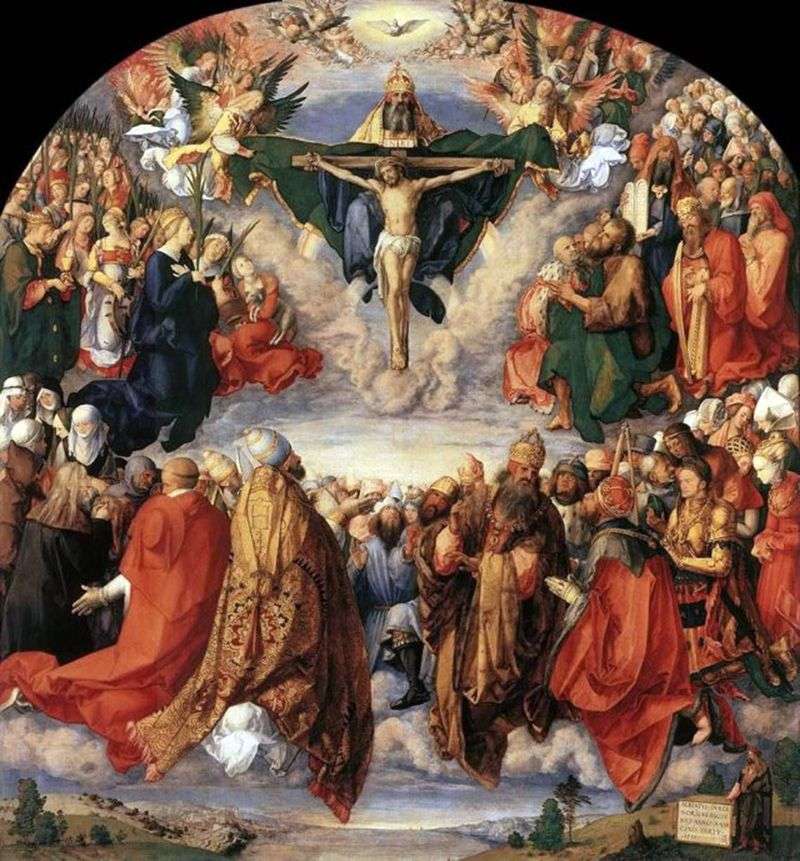 As in all Dürer's works, in paintings on a religious theme, the artist's interest in a living person, his emotional state, is affected with all his might. Full of life and landscape backgrounds. In a magnificent and, at the same time, strict classical manner, the artist solved the composition of the work "Altar Landauer" or "Feast of All Saints".
All space is a sphere formed by the saints around the central group of the Father, the Son and the Holy Spirit. And if the central scene of the Paumgartner altar, as well as the "Lamentation of Christ", are still somewhat
overloaded and not free from certain conventions, the Florentine "Worship of the Magi", created several years later, gives the impression of order.
A small number of figures are arranged in a living group, and the entire image is a genre scene full of lyrical feelings. The images of Saints George and Eustache on the leaflets of the altar of Paumgartner are interpreted in a new way. In the images of the holy warriors are the people of that era, courageous and strong, without the slightest hint of piety. Only the presence of certain attributes gives an idea that these are images of saints.