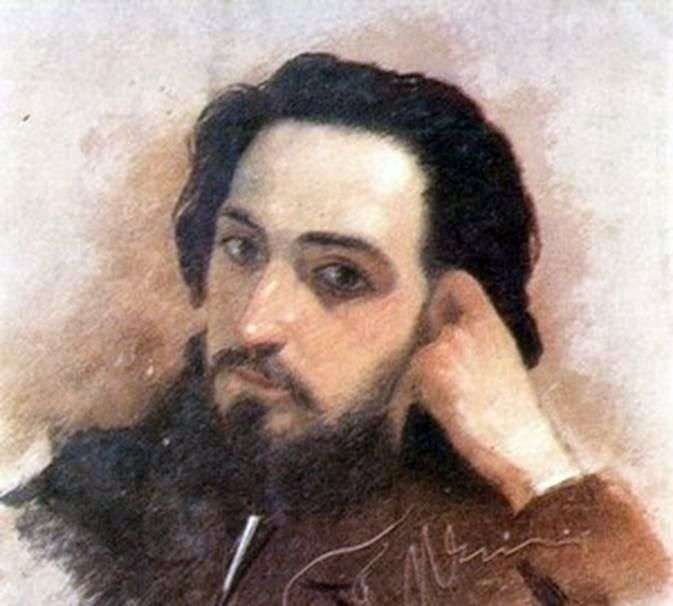 A young man looking from a portrait by a talented artist attracts the viewer with an attentive and sorrowful look.
Large, expressive, deep eyes, a high forehead, a classic nose type, black hair and a beard – all point to the eastern origin of the hero. The thin hand supporting the cheek, gives out the impressionable, nervous nature. Despite the fact that before us is a young man, it creates the feeling that his life experience is great.
The beginning writer is already full of mature pessimism. The portrait remained unfinished. This is just a talented sketch of the venerable author. One feels that the inner world of the model is close to the artist, he is interested. In the 80s of the 19th century, the artist communicated very closely with Garshin. They were interesting to each other. Interestingly, Garshina used Repin as a model in several papers.
The artist was attracted by that inner break of the writer, which is so clearly reflected on his face. The portrait of Myasoyedov remained unfinished, as was the life of the writer. He was only 33 years old when another nervous breakdown ended in suicide. The world of people turned out to be unacceptable for Garshin, too callous and cruel.