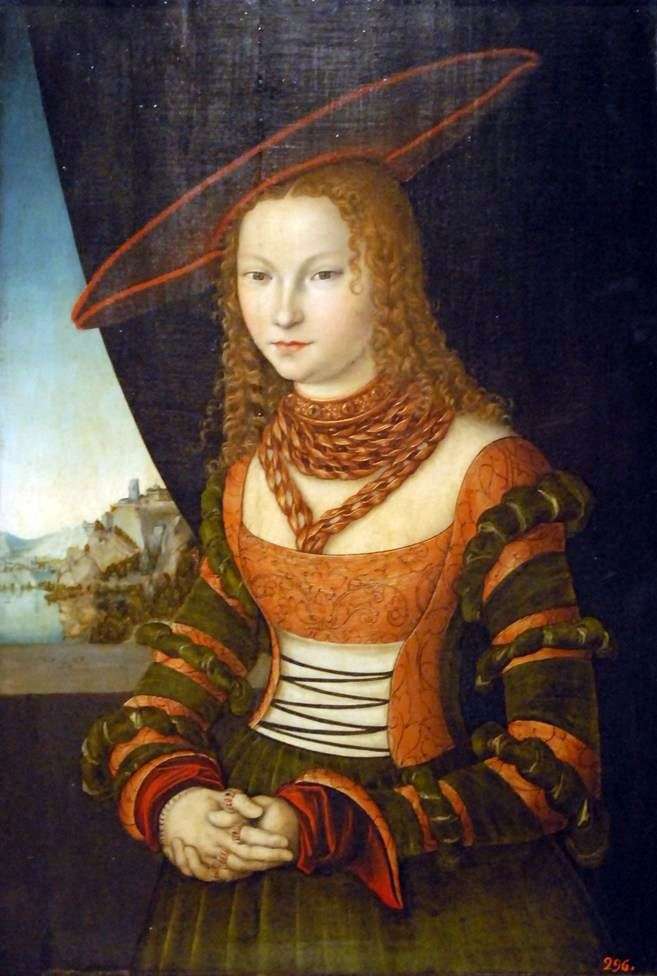 Lucas Cranach the Elder, one of the most attractive artists of the German Renaissance. He was one of the most popular artists in Germany. His subtle, elegant art has a special attraction.
"Portrait of a Woman" was written by the artist in 1526. This is the heyday of the art of Cranach – he occupies honorary posts at the court of the Elector, becomes the head of a huge workshop that knows no shortage of orders. The art of Cranach by this time acquires the confidence of artistic handwriting and completeness of style.
In the female face portrayed on the Hermitage portrait, the features of two contemporaries of Cranach – Princess Sybil of Cleves and the fugitive nun Catarina of Bora, who became the wife of Martin Luther – joined together. But, having some resemblance to both with the other prototype, the image created by Cranach is not actually a portrait. It is, rather, the embodiment of an ideal dream.
The picture makes a mysterious impression: on a dark background, the bright colors of clothes depicted shrill, the rigid linear drawing expresses its expression in discord with the pensive state of a woman, as if fascinated by her own dreams.