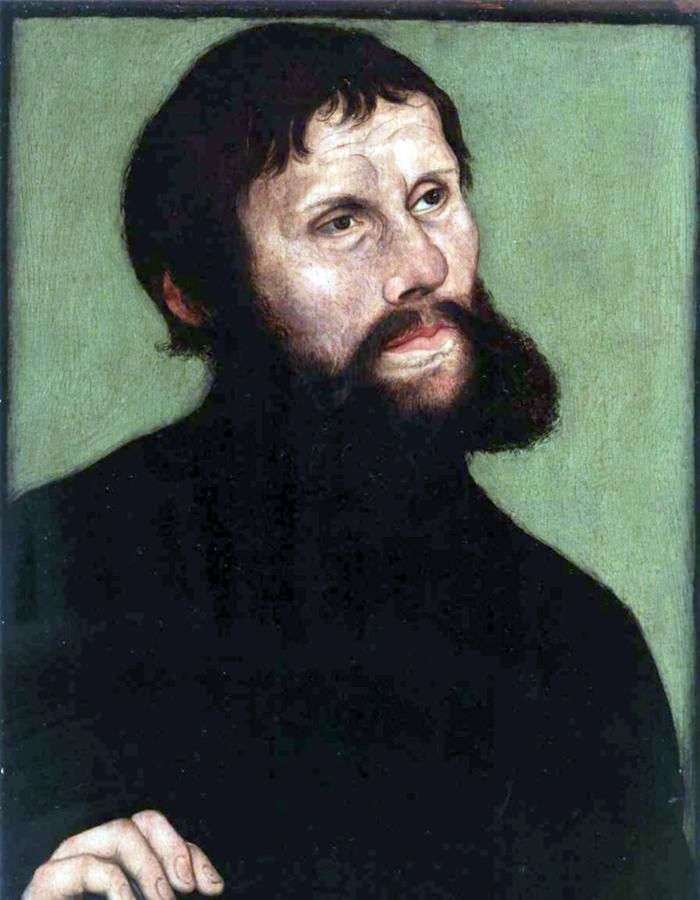 Lucas Cranach the Elder wrote a beautiful painting "Portrait of Martin Luther in the image of the knight of Jorg." The history of this portrait is very interesting, let's get acquainted with it.
The theologian and reformer Martin Luther was a monk of the Augustinian monastery in Erfurt, lived there in 1505-1511, took monastic vows, and later also a priest.
When the Saxon Elector Frederick the Wise founded a university in his capital Wittenberg, he invited Luther and offered to take the chair of theology. At the same time Martin Luther was a preacher in one of the Wittenberg parishes,
his sermons attracted many listeners.
With the start of the Reformation, Martin Luther was persecuted and forced to hide. The Saxon Elector Frederick the Wise became an adherent of the Reformation and patronized Martin Luther.
For some time, Martin Luther was forced to hide in the fortress of Wartburg. There the reformer dressed in secular clothes, grew hair and beard, took the name of Jorg. During this period, he translated the Gospel into German, and in the workshop of Lucas Cranach created illustrations for the New Testament, published in 1522, in the translation of Martin Luther.
In the winter of 1521/22, Luther secretly spent several days in Wittenberg, warning only Lucas Cranach with a letter of his arrival. At the same time this famous portrait was painted. The artist, portraying his friend, conveyed the strength of his character and will to a gusty turn of the head, and lively eyes give out Luther's mind and determination.