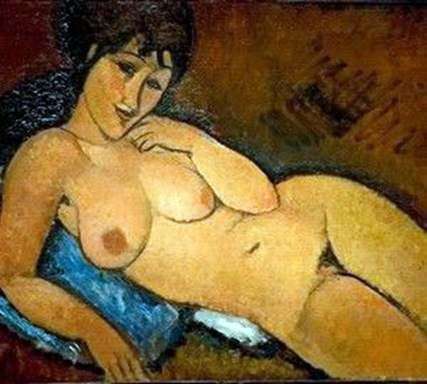 An Italian by birth, Modigliani lived most of his life in France and is considered one of the artists of the so-called Paris school. His works can be recognized by certain characteristic features: flexible lines of figures, models have narrow elongated necks, bowed heads, noses are carefully modeled, eyes are often written without pupil marking. Modigliani created only portraits, he managed to combine a formal stylization and an obvious similarity.
And even his beautiful naked women are not refined images, but in fact – portrait images of models. Warm, soft light gamma "enlivens" the canvas
of the painter. The artist, among the first, began to portray nude in a more emotional way. This fact led to the closure of the first exhibition of the artist in Paris. The paintings of Amedeo Modigliani, executed in the named genre, are the unique "pearls" of his artistic activity.