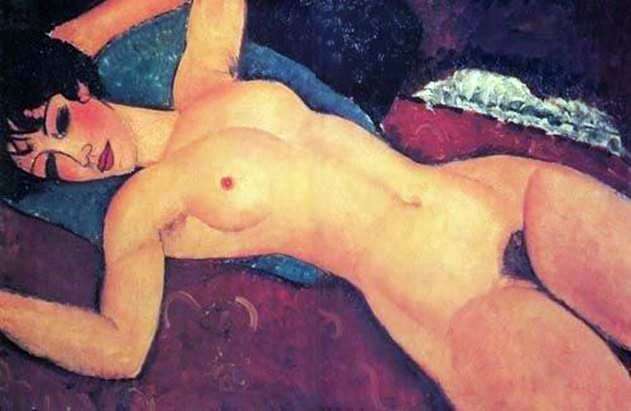 Creativity Modigliani is most often associated with the viewer with his nude, and this masterpiece is an excellent example of the genre, combining the purity and elegance of the line, simplicity of composition and expression.
Modigliani was an outstanding draftsman, so the main line that gently describes the contours of the woman's body, her neck and facial contours gives the main charm to the image. The smooth contours of the figure are underlined by the elegant, elegantly matched background of the picture.
The pose and facial features of the model are very expressive, but at the same time deliberately stylized, which is why the image loses its individuality and becomes collective. The hands and feet of the heroine of this work, cut off by the edge of the canvas, visually bring her closer to the viewer, further enhancing the genius of the painting.