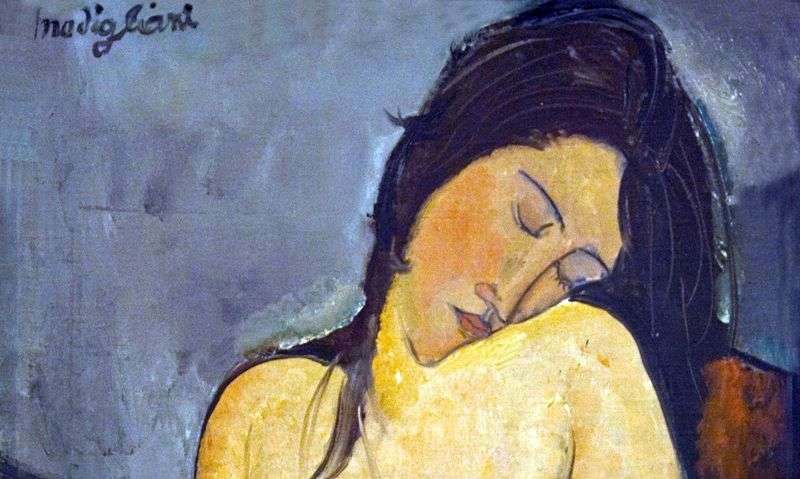 This is one of the first nude Modigliani relating to his mature period. In his book, dedicated to the artist's work, Douglas Hill calls this picture "perhaps the most beautiful nu Modigliani." The woman's face is stylized, but it can be found in the similarity with Beatrice Hastings.
At the time of creation of the canvas, they still lived together. However, it is unlikely that Beatrice posed for the artist; Most likely, Modigliani, as usual, invited a professional model to do this. But in the process of work, Beatrice certainly stood before his eyes.
The elongated, resembling a sculptural cast of the face of the woman depicted resembles the African masks that Modigliani so admired, and the inclination of the head and lowered eyelashes echo the paintings usually exhibited in the Salon. Nevertheless, this work of Modigliani is quite original and is considered to be one of the pearls in the nude series, which later became famous for the artist.