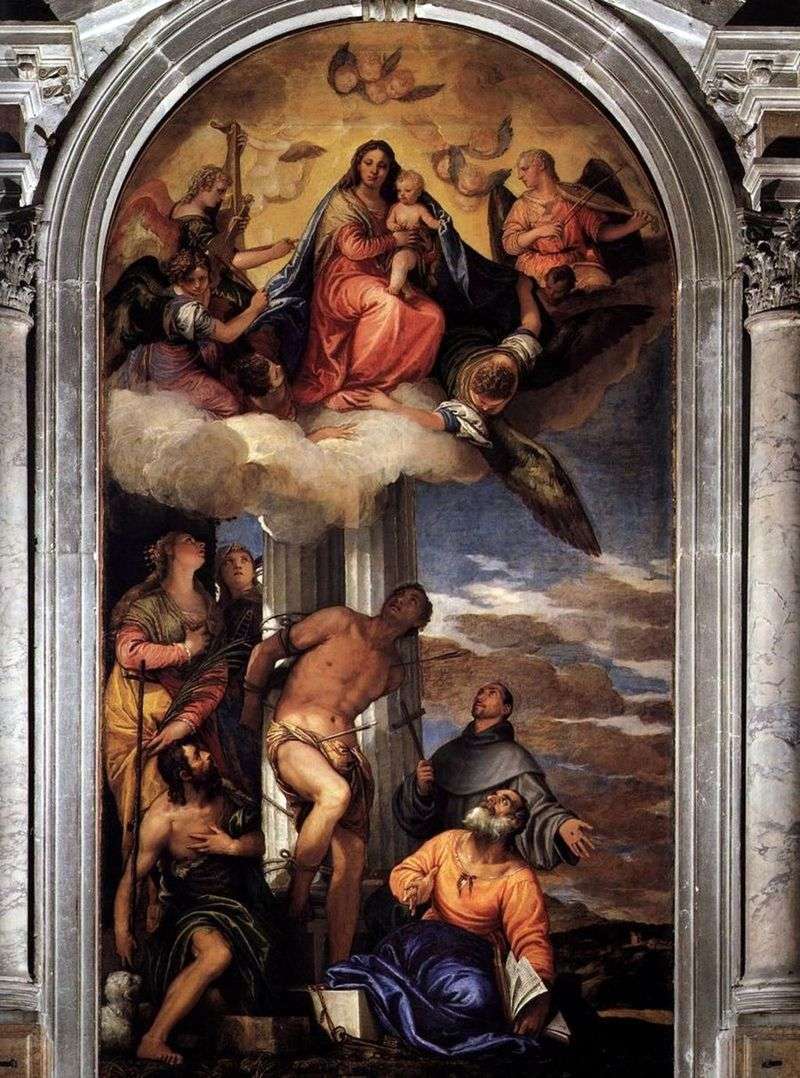 This canvas Veronese created for the main altar of the church of San Sebastiano by order of Elizabeth Soranzo. The Madonna and the Child sit on the clouds as if on a throne. It is surrounded by playing angels. Their figures are shrouded in a soft golden glow. The reflection of the mountain light falls on the saints placed by the author in the lower part of the canvas. This light snatches them from the surrounding dark landscape, making part of the glory of the Virgin Mary.
"Madonna in Glory" written by Veronese in the style of Mannerism. Iridescent colors, bold contrasting tones, harmonious poses and clear contours of figures are all signs of Mannerism. In accordance with the tradition already established by that time, the artist gave some saints a portrait resemblance to their customers.
For example, in St. Elizabeth, standing next to St. Catherine of Alexandria, a contemporary could easily recognize the customer of this altar image – Elizaveta Soranzo. And St. Francis, almost touching the cross of Saint Sebastian's shoulder, is none other than Benedetto Torlioni, the abbot of the monastery of St. Hieronymus.