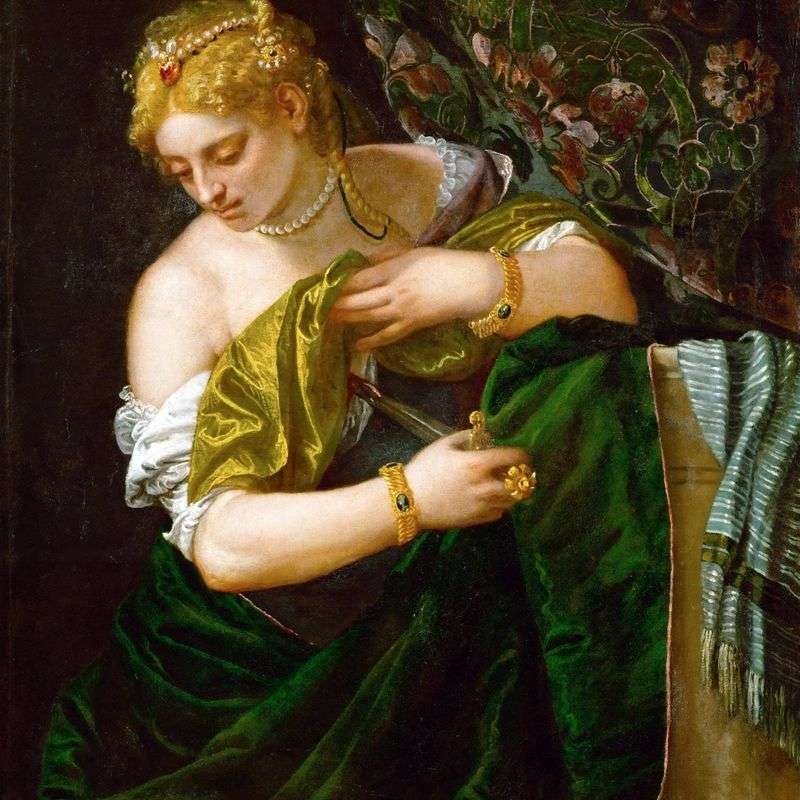 Painting by Paolo Veronese "Lucretia". The size of the painting is 109 x 91 cm, canvas, oil.
In this later work, devoted to the history of the death of a proud Roman, the artist's magnificent color gift reappeared in full force, his outstanding talent, the ability to give an allegorical scene a subtle poetry, was revealed.
The art of Paolo Veronese had a significant impact on the masters of the 18th century. His heritage was of great interest to the Venetian "virtuosos", JB Tiepolo, as well as other masters who worked in the so-called neo – verezesian manner. They tried to convey in his manner a gentle enveloping figure of sfumato, strong streams of gold-plating objects of light, to impart a poetic image of mythological and allegorical scenes.
The art of Veronese evoked interest and masters of the 19th century, mastering the laws of truly plein air painting.