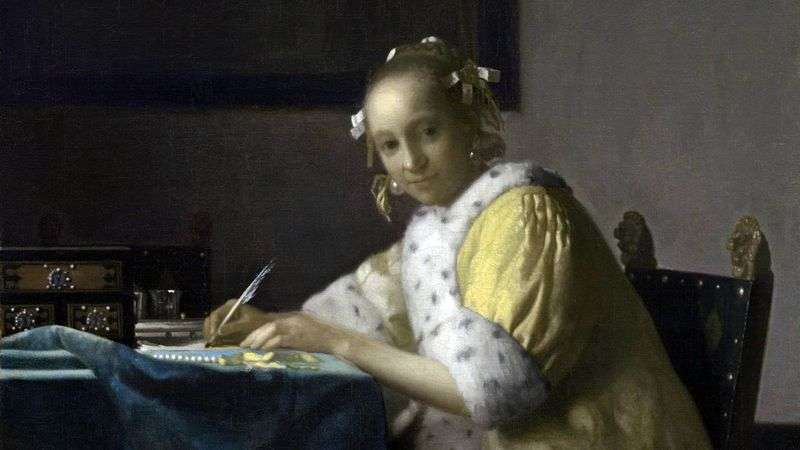 Picture of the Dutch master of painting Ian Vermeer Delft "Girl, writing letter". The size of the painting is 45 x 40 cm, canvas, oil.
In his painting, a Dutch painter painted an elegant young woman sitting at a table. With her left hand, the girl holds the edge of the paper, in the right holds the pen. She looks at the viewer with a slightly mocking expression. Like in many of his other works, Vermeer leaves the viewer to guess what caused such a surprised look of the heroine.
The plot – a woman for writing a letter – is quite traditional for genre painting. The Netherlands was known for literacy of the population, but in the 17th century the country experienced a peak of fashion for keeping diaries, albums, in which poems were recorded; widely traveling around the world, the Dutch supported their loved ones with letters that were sent quickly and well-adjusted by the post accurately and on time.
The Dutch artist minimizes the details shown, without giving explanations and hints, to whom and what the heroine is writing. The room is immersed in the shadow, only the figure of the young woman is brightly lit.