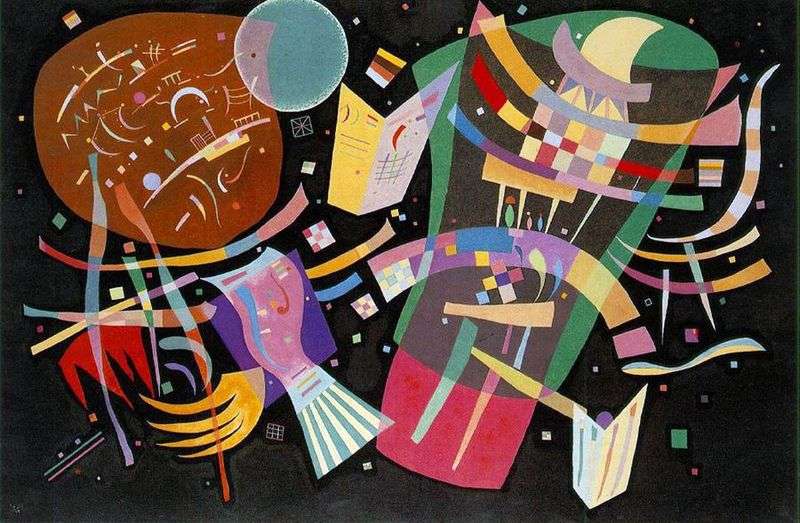 The key characteristic of this composition, obviously, is the immobile black ocean, against which background colors and forms are isolated.
Kandinsky always expressed great aversion to black, and it is very symbolic that he chose this color as the dominant for this composition.
The magnificence of these colored forms leads to reflections on the forms created by Matisse a decade later. The movement of the forms is clearly directed upwards on both sides of the central axis, which crosses the object. The figure in the center of the composition resembles a book and is placed closer to the top of the canvas. In general, the canvas evokes a feeling of some external space with objects growing in it.
Black color is the most complete expression of a premonition of trouble, a sense of unaccountable anxiety. Such was the time, the feeling of an approaching thunderstorm. It was in 1939 that the Second World War began.
Black color is poured throughout the canvas, it is the basis of everything that arises inside, it sets the tone for emotional perception in general.