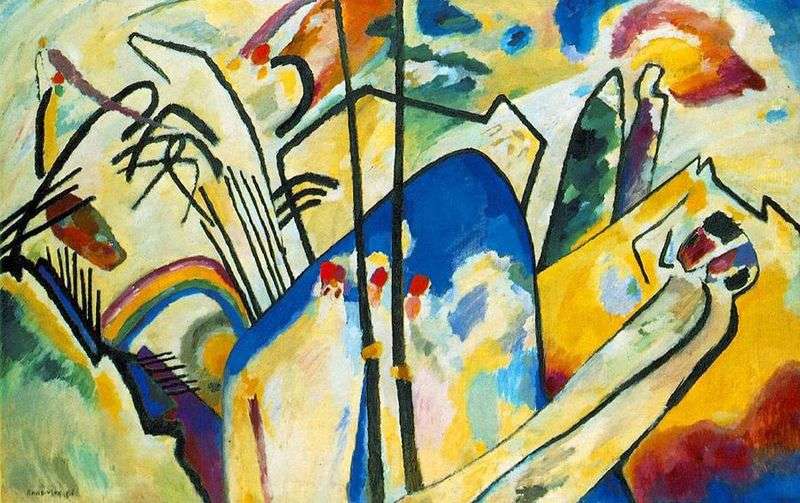 The picture "Composition IV" is conceived very bright with a lot of gentle tones, which often flow one into another, yellow too cold. The ratio of light-tender-cold to sharp-moving makes the main contrast in the picture. Here, I think, this contrast is even stronger, but it is also firmer than the inner frankness. The result is a more accurate impression.
The mood of the author is transmitted through the inner movement to the right, and the small forms move to the left, which creates an amazing harmony of masses and simple lying lines.
The contrast of diffuse and contour forms is striking, that is, the line is just like a line and as a contour, which itself sounds like a line. At the same time, the boundaries of the forms are covered with paints, where the predominance of the colors above the sound of the forms.
In general, this work of an outstanding master is very musical, involuntary chords are heard, which then freeze, then arise again. Kandinsky always dreamed of the synthethesis of painting and music and this was embodied in his abstract lyrical compositions. A painting without a name, nevertheless it evokes feelings, echoes the mood of the author and the viewer, and acts sublimely soothing, like any genuine work of art.