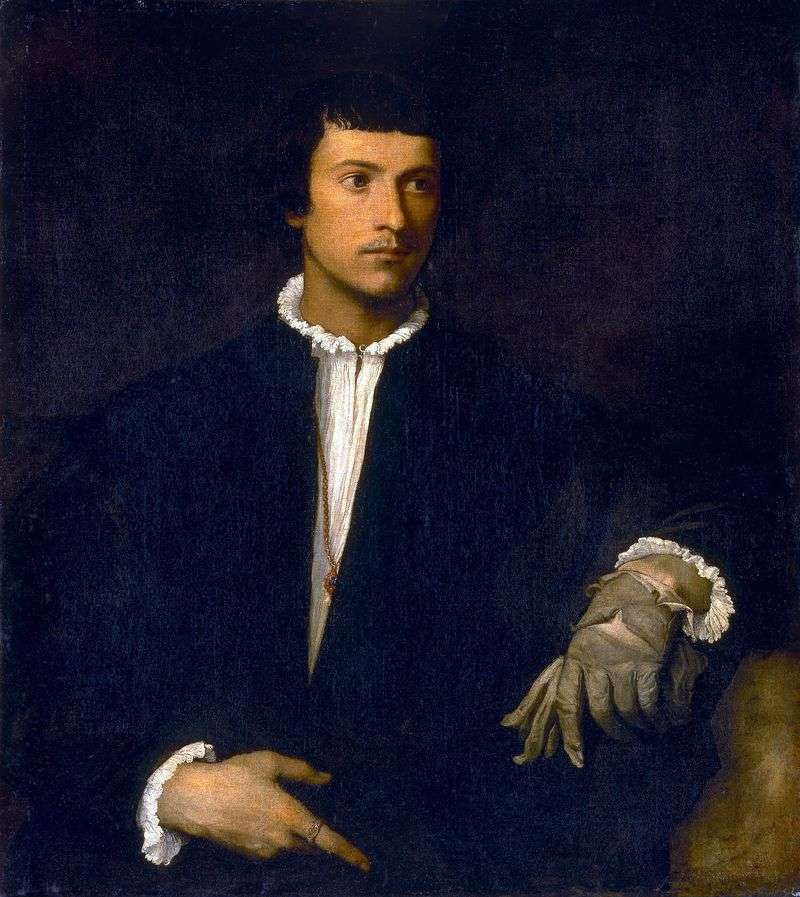 Painting by artist Tiziano Vecellio "Portrait of a young man with a torn glove". The size of the picture is 100 x 89 cm, canvas, oil. The most complete embodiment of the ideal of a physically and spiritually beautiful person, given in the whole life fullness of his being, Titian manages in a portrait. This is the portrait of a young man with a torn glove.
In this portrait, individual resemblance is perfectly conveyed, and yet the artist's main attention is not drawn to private details in the guise of a person, but to the general, the most characteristic of his image. Titian, as it were, reveals through the individual identity of the personality the general typical features of a Renaissance man.
Wide shoulders, strong and expressive hands, loose grace of the pose, negligently unbuttoned at the gate, a white shirt, a swarthy youthful face, on which the eyes with their lively shine stand out, create an image full of freshness and charm of youth. The character is conveyed with all vital immediacy, but it is in these features that the main qualities and all the unique harmony of a person who is happy and do not know the painful doubts and internal discord are revealed.