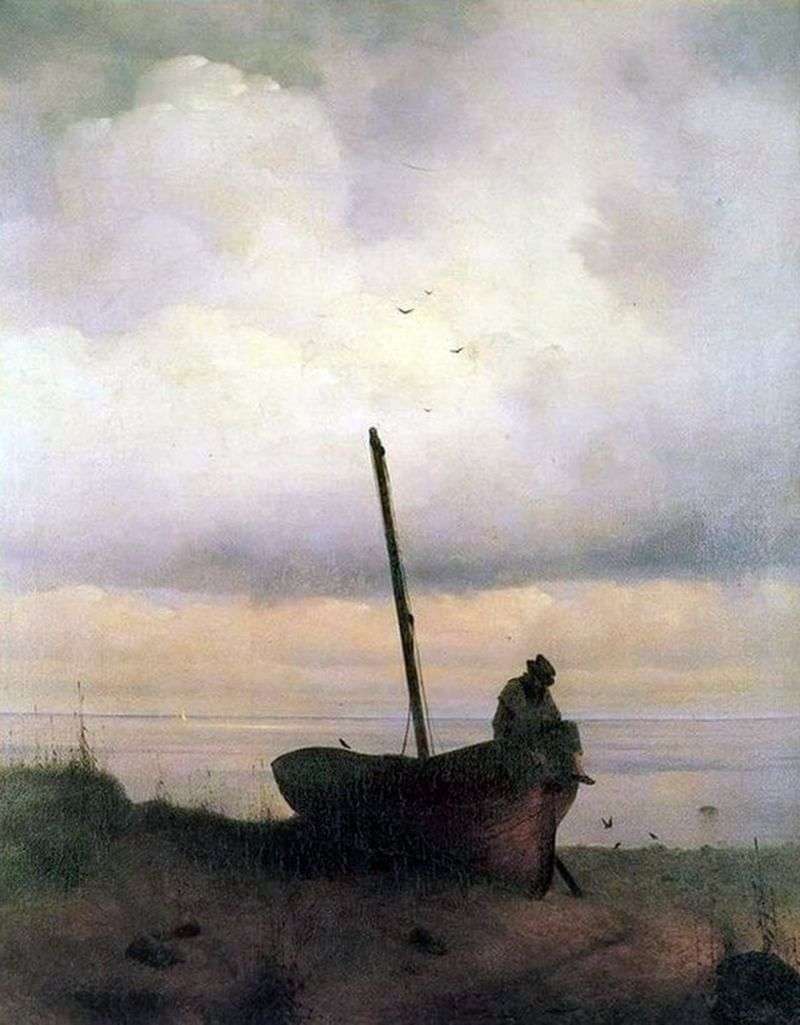 "View of the seaside in the vicinity of St. Petersburg" – one of the not very typical paintings by Aivazovsky. The sea on it is not the main character, as usual. On the contrary, it lies – lazy and light, under a blanket from the sky, and draw a line between one and the other is not so simple. It splashes with a surf on the steep shore, light waves run along it, and somewhere far away, at the very horizon, you can see the dash of the sail – the ship is hurrying to other countries. On the first plane of the picture is a boat.
The old, resting on the shore, it makes an impression of a sad and dead. She stands, immersed in the sand, like in water, there is no sail, the support keeps her from falling on her side. She is slightly lurching on her side, and it is understandable that she does not already go to sea. There will be no more wind to catch, there will be no waves under the keel and the fish that is beating in the nets. The boat is either too old for swimming, or broken on this shore – in any case, it is not quite a boat. Rather, just a piece of wood slowly drying in the sand. On the bow of the boat sits a man – he is bearded, dressed in simple and robust clothes. The hat is low on the eyes, the head is down, the back is hunched. He looks like a boat – as splayed and sad.
Perhaps his story is similar. maybe he is a fisherman whose boat has been wrecked and who now has nothing to catch the fish on. Maybe the former sailor, too old to at least once again go to sea. In his posture – deaf melancholy and hopelessness. There is no more wind cutting a face, no furious sun and raging storms. It is like a boat – it crumbles, and it slowly dies. Both that, and another – from absence in their life of the sea which alone and gives to all sense.