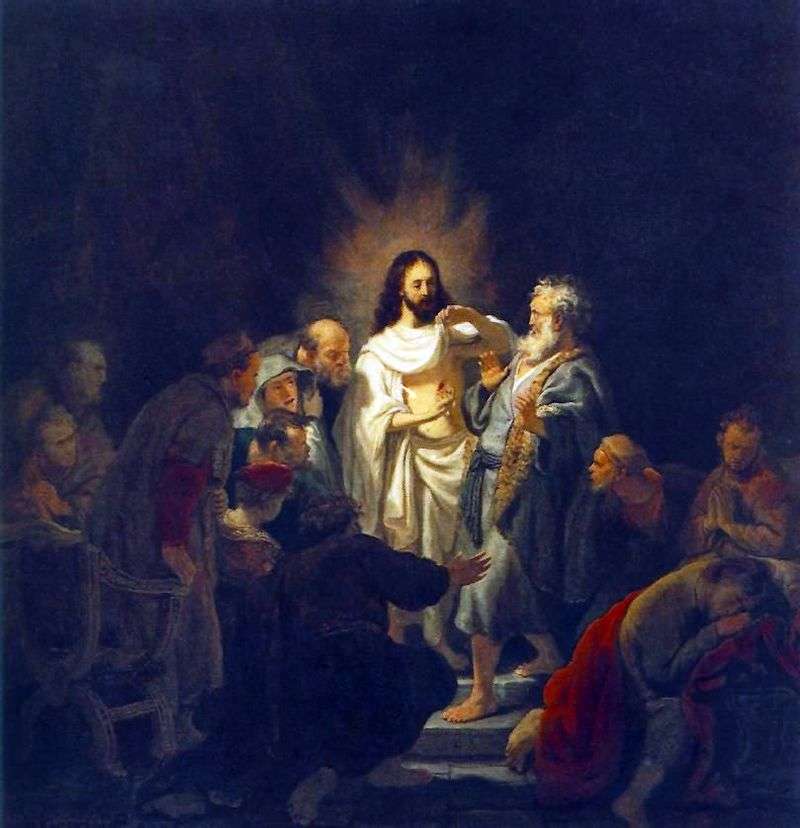 St. Thomas, one of the twelve disciples of Christ, is mentioned in the New Testament several times. Rembrandt portrayed the famous episode of the Gospel of John. After being taken down from the cross, Jesus, appearing to the disciples, shows his wounds.
Thomas was not there, and when other students told him about what they had seen, Thomas refused to believe them, saying: "If I do not see His wounds from the nails on my hands and I will not put my fingers into the wounds from the nails, in his ribs, I will not believe. "
Eight days later, according to John, Jesus appeared to the disciples again and told Thomas to touch his wounds. Reverend Thomas recognized in Jesus the Lord God. Rembrandt portrayed the night scene: the radiance emanating from Jesus seems to be the only source of light from which Thomas, who believed, is confused.