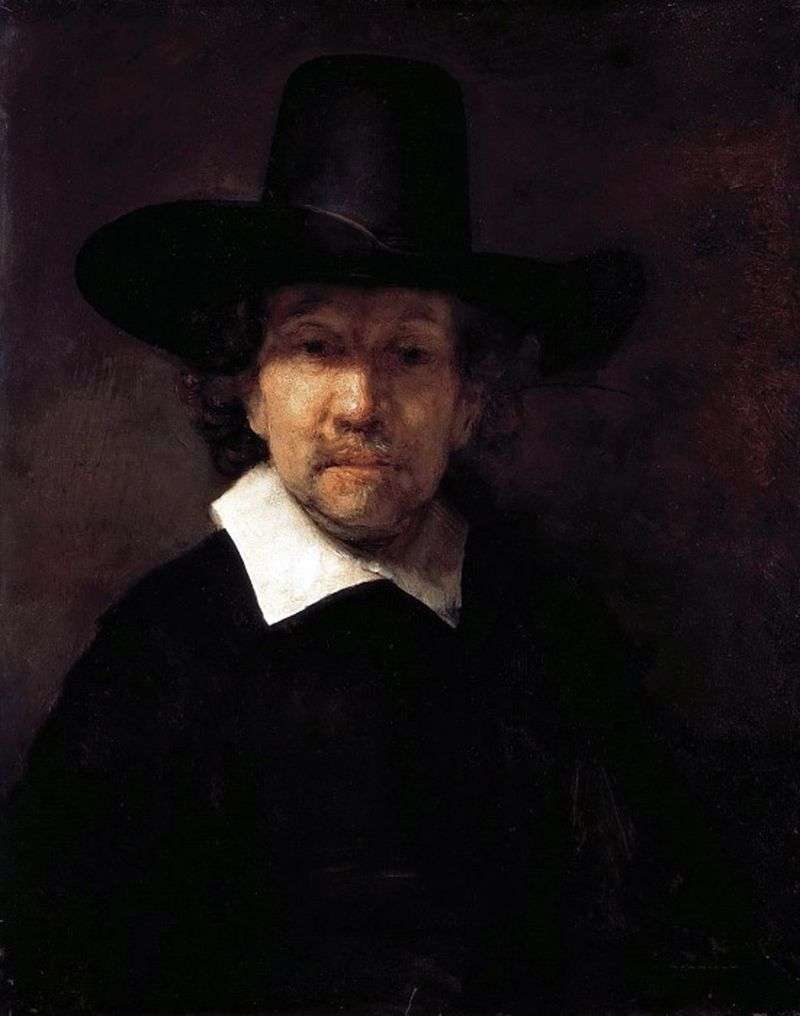 Painting by the Dutch artist Rembrandt van Rijn "Portrait of the poet Jeremiah Decker". Portrait size 71 x 56 cm, wood, oil. The heart of the great Alexander was once just as proud, That no one could truly depict him Except Apelles… I myself do not search in my chest of such magnitude of spirit And such a wide heart If this does take place, Then I I will be very happy to see on the surface of the tree the reflection of my being From our time and the world of Apelles. And not to benefit from this, no, only from benevolence… These are lines from the surviving verse of the Dutch poet Jeremiah
de Dekker, whom Rembrandt, probably from a friendly bent, portrayed shortly before the death of the writer. "A masterpiece among masterpieces.
In his black suit and wide-brimmed hat, this man seems to be a brother of the Syndics, but with even more emphasized spirituality. This big shadow, falling on his face and hiding his features – is it not the shadow of death, death, which instantly makes a memory of what was a man, a memory? With just one tool – the play of light and shadow – Rembrandt penetrates into the very depths of the soul. He does not seek here for the picturesque effects, the brush stroke is calm, almost impersonal, the brush, led by the artist's thoughts, is modest.
You can even assume that this picture was painted blind. Rembrandt observes not the model, but the original source of all things in his heart. "This is how the power of the artist's foresight is affirmed;