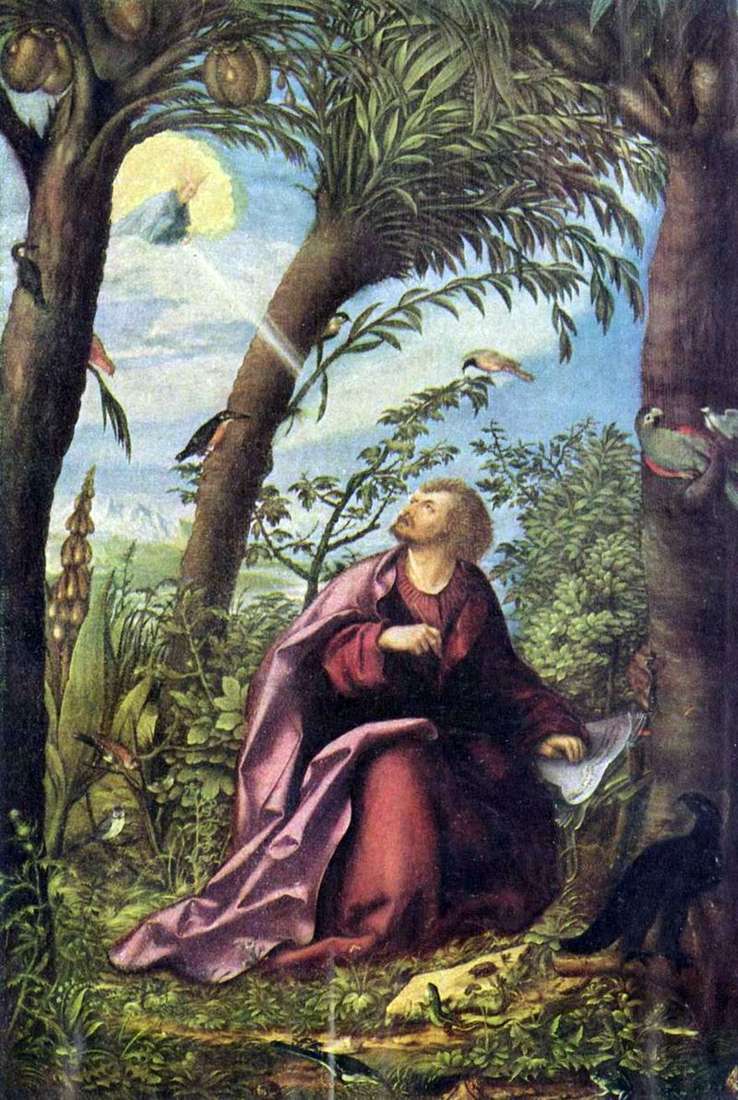 Hans Burgkmire is a well-known representative of the German Renaissance. He was born in Augsburg and studied painting with his father, and then in Colmar with M. Schongauer, after which he improved in Holbein the Elder's art and at the same time worked as a draftsman in the publishing house. Like other masters of the German Renaissance, Burkmire was involved not only in painting, but also in graphics, engraving. Among the first in the north of Europe, he began to apply the technique of color engraving kyaroskuro, which he borrowed from the Italians.
The Italians master adopted and many pictorial techniques,
which are found in the compositional and coloristic solution of his works. At the same time in the paintings of Burgkmayre, expressiveness, ideological character, and love of the landscape are inherent in the works of German Renaissance art. Among the best works is the altar triptych with the central scene "St. John the Evangelist on the island of Patmos", filled with a sense of the mystical incomprehensibility of the miracle. The figure of St. John is represented in a calm, but sharply unfolded pose. He hears the divine breath.
Deviated from the divine blowing trees, covered with gleams of the heavenly glow of the leaves create a feeling of contemplation of the miracle. Other famous works: "Madonna and Child". 1509. German National Museum, Nuremberg; "Esther and Artaxerxes." 1528. The Old Pinakothek, Munich.