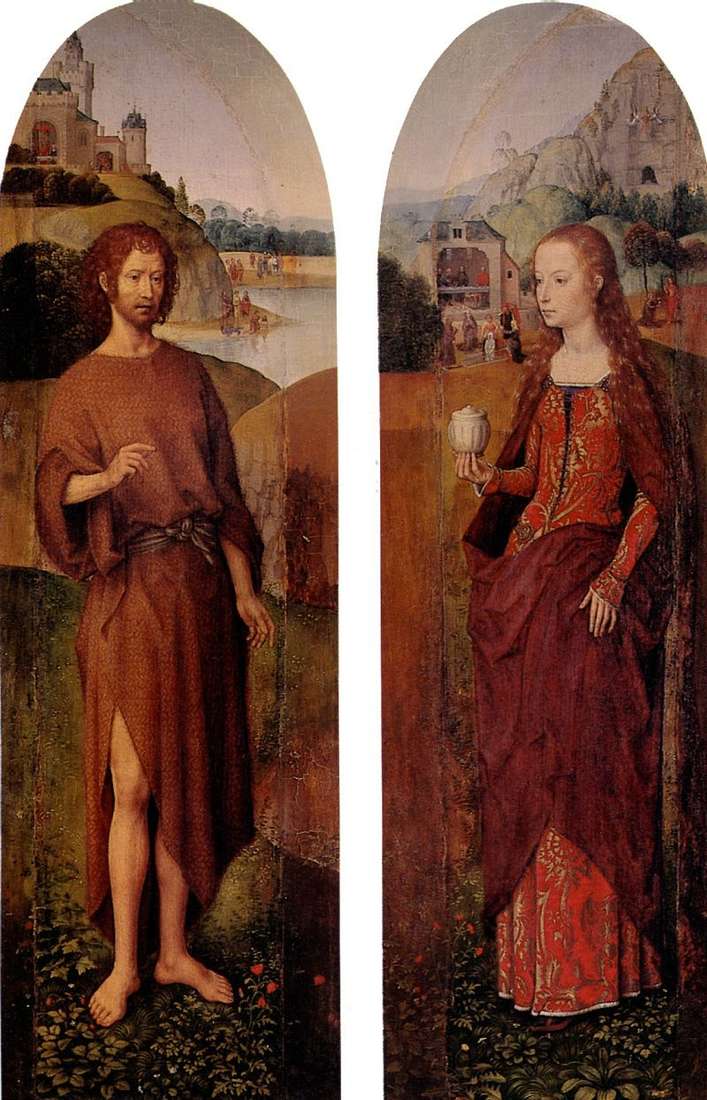 In 1851, the collection of the Louvre was supplemented by two side doors from the triptych of Hans Memling depicting John the Baptist and Mary Magdalene. Both figures are skillfully included in the landscape, in their location dominated by symmetry and measured rhythm, creating a feeling of sublime calm.
Idealizing the figures of the saints, Memling always knew how to remain serious and solemn. John the Baptist looks majestic even in his rags, and the exquisite toilet of Mary Magdalene gives her image brilliance and grandeur. Dreamy softness prevails in this work of Memling.
Thoughtful and tender, with a pinkish-pale face and golden hair, Mary Magdalene radiates calm and charm. Saints are inspiredly focused, their faces are pretty, elongated figures are graceful.
The exact pattern clearly defines the forms, creates an intricate play of the folds of the falling clothes. Carefully written landscape background. On it you can endlessly consider the smallest details of everyday life surrounding the saints suspended from it.