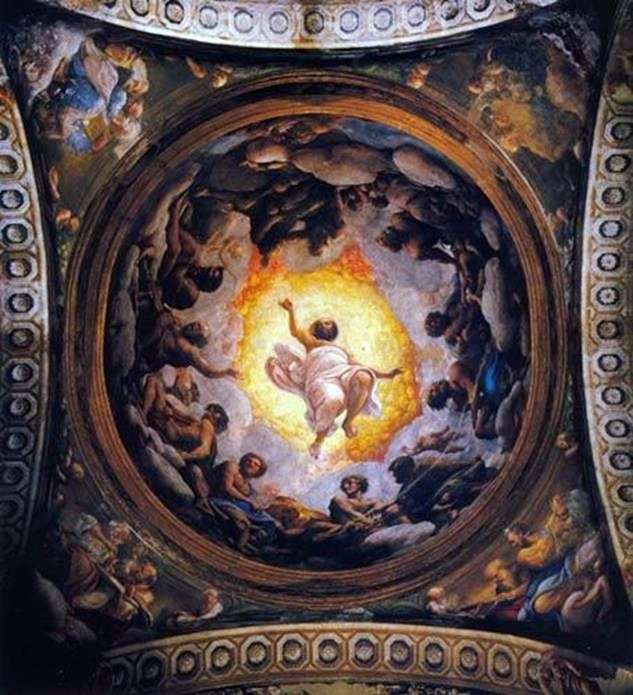 In this grandiose fresco two stylistic features of creativity Korredzho were embodied. On the one hand, it is executed in a monumental style, characteristic of the High Renaissance. On the other hand, the Mannerist traits that have manifested themselves in the refined-realistic depiction of figures and the desire to dynamize the composition are already emerging in it.
The scene should be interpreted as a vision, which was to John the Theologian on the island of Patmos, where he was in exile. This vision he described in the Apocalypse. On the sides of the dome composition there are four evangelists: Luke, Matthew, Mark and John. Next to each of them is one of the Fathers of the Church. Over the drum, decorated with plant motifs and repeated symbols of the evangelists, the viewer can see the figures of the apostles.
Among them is John the Evangelist. But, unlike the other apostles, he is depicted not sitting on the clouds, but as if looking out from behind the eaves. So the artist emphasizes that John is here an observer, not a participant. The amazing effect of expanding space was achieved by Correggio in the central part of the dome – thanks to the golden glow surrounding the figure of Christ. From afar this golden background seems almost monotonous. But, having looked narrowly, it is possible to distinguish that it consists of the golden heads of the cherubs.