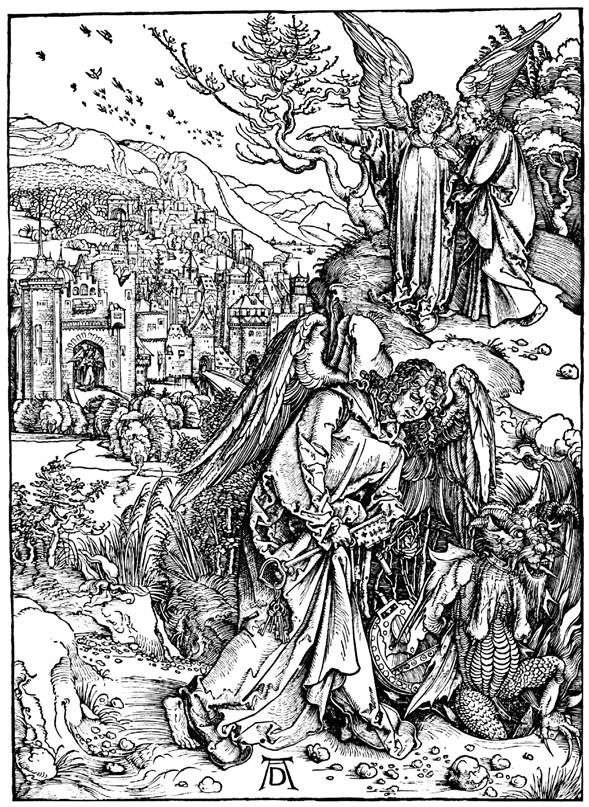 "An angel with a key from hell." Engraving. The artist Albrecht Durer. Cycle engravings on the tree "Apocalypse", 1497-1498 gg. The art of Germany of the 15th and 16th centuries. This engraving by Albrecht Durer according to the exposition of "The Revelation of St. John the Divine."
The popularity of his engravings not only made the originality and complexity of production, but also the special mystical, religious meaning of the works. Many of them display biblical portents and descriptions of the End of the World, the Apocalypse.
Albrecht Durer – the famous German artist, engraver. He was born in 1471 – died in 1528.
Despite the fact that his paintings are very professional, beautiful and almost priceless, special importance was attached to this artist because of his unusual engravings. Engravings made Dürer an outstanding artist of all time.
Collecting, art, engraving, on steel.
Size 27 * 19cm