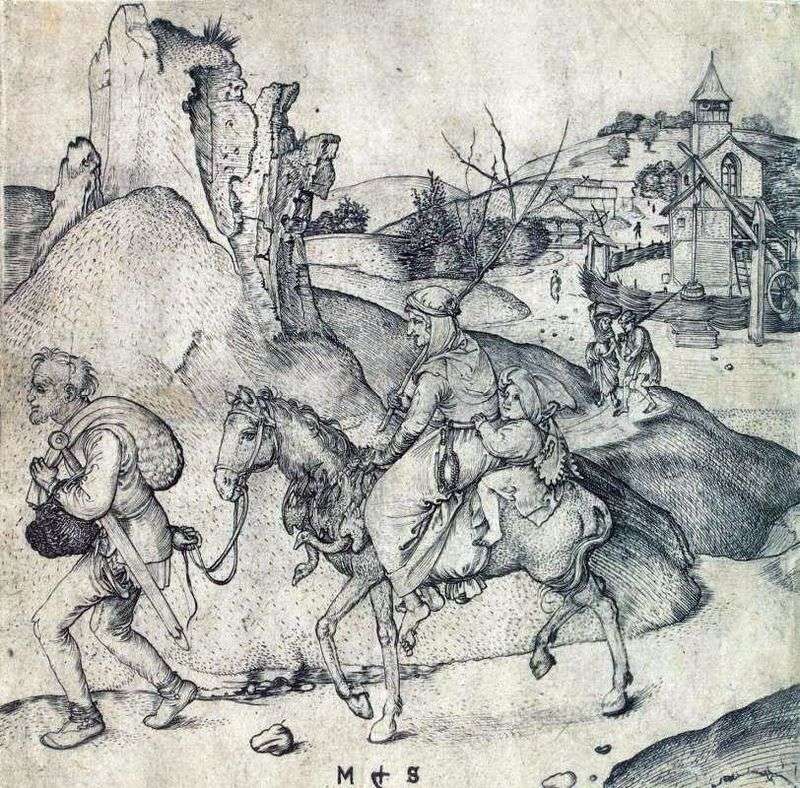 Martin Schongauer occupies an important place in the history of the German engraving of the Renaissance. The heyday of the engraving on copper began already in the middle of the 15th century. Earlier, wood engraving was spread.
Schongauer was the first significant master of engraving in Germany, who possessed a chisel with confidence and amazing freedom, able to overcome all technical difficulties and convey his heartfelt, noble intentions.
He created interesting genre compositions. Consider one of them – "The peasant family on the road to the market." A special charm of engraving is attached to the landscape, depicted with great love. He helps the artist, who is striving for a reliable transfer of events, to convey the naturalness of the scene.