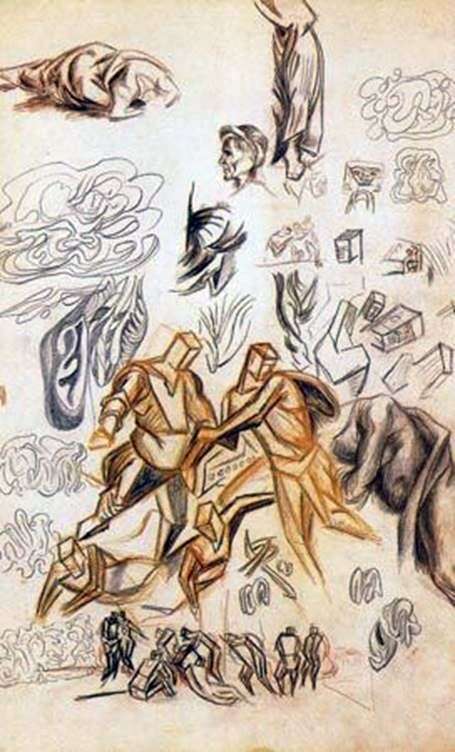 In the late 1930s, Pollock, being cured of alcoholism in a specialized clinic, filled three albums with characteristic sketches. The first two albums contain drawings of the artist, made under the clear influence of Tom Benton, his recent mentor, who advised Pollock to learn to write from the old masters.
Compared with the young Pollock's works from the early 1930s, these sketches show clear technical progress. It is clear that the artist is trying to get closer to the heroic manner of the geniuses of the Italian Renaissance – above all, Michelangelo.
The third album is very different from the first two. Pictures in it reveal another powerful influence. Even before moving to New York and exploring Benton Pollock, he was fond of the works of Mexican left-wing artists Diego Rivera, Jose Clemente Orozco and David Alfaro Siqueiros, who created a whole new trend in monumental painting.
In the third "hospital" album of Pollock, there are 18 "semi-abstract" drawings in pencil, forcing us to recall Orosco's epic fresco "Prometheus", which Pollock saw in California in 1930. At the top is a pencil drawing of Pollock "Untitled", dating from about 1937-39 years.