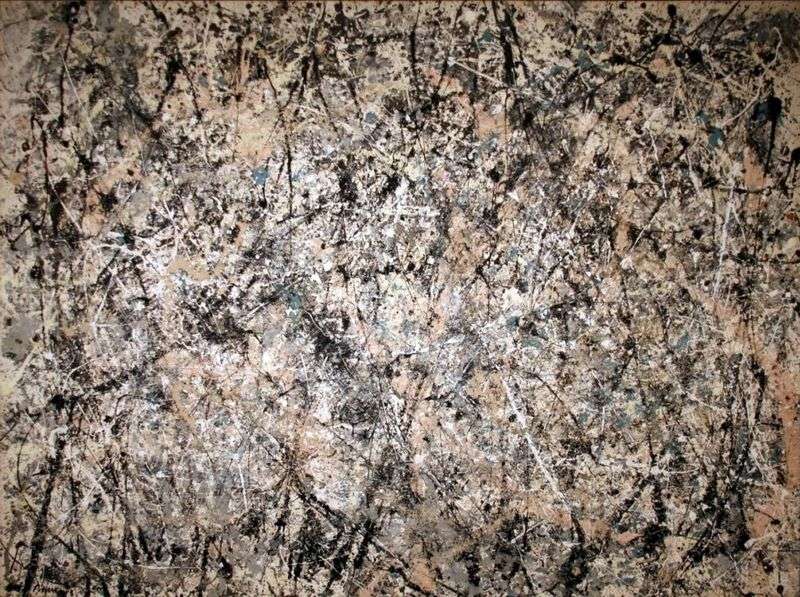 This typical "drop" picture was created by Pollock in his stellar, 1950, year. By this time, the artist had perfected the technique invented by him, but had not yet "worked" it to the "automation" of the technique, which threatened to replicate and ossify the form.
The original work was called "Number 1." The romantic name "Lavender Fog" suggested Pollock art critic Clement Greenberg, fascinated by the soft, pastel tones of this work. "Lavender fog" is distinguished by the tenderness of colors and their subtle combinations, bold color transitions, and exquisite pattern.
The name proposed by Greenberg surprisingly accurately reflects the "haze" of this work. Many critics tend to put Lavender Mist on a par with the late works of Claude Monet.