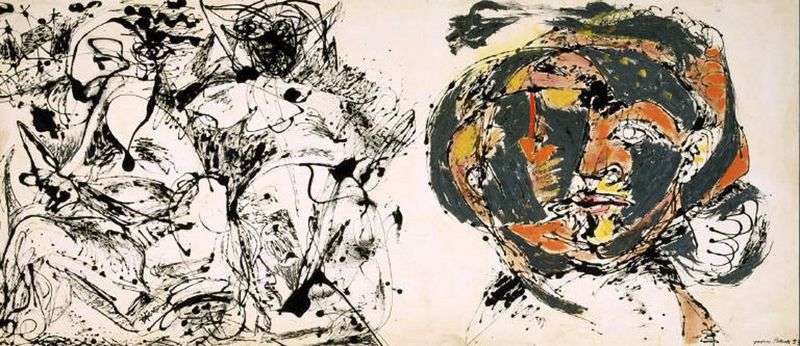 By 1953, Pollock, apparently, it seemed that he had exhausted the possibilities of "drip painting", and in his work came a brief "black-and-white period."
The artist again took the brush in his hands, combining, however, the work with the brush with the same splatter paint that we already knew. Obviously, the composition of Pollock paintings was complicated. As an example of such works, we present his "Portrait and Dream".
On the right, on this canvas, we see a self-portrait of the artist painted in a surrealistic manner, and on the left – an abstract interweaving of lines and spots. Some critics argue that this composition expresses the artist's feelings about his relationship with his wife, who by this time had become very tense.