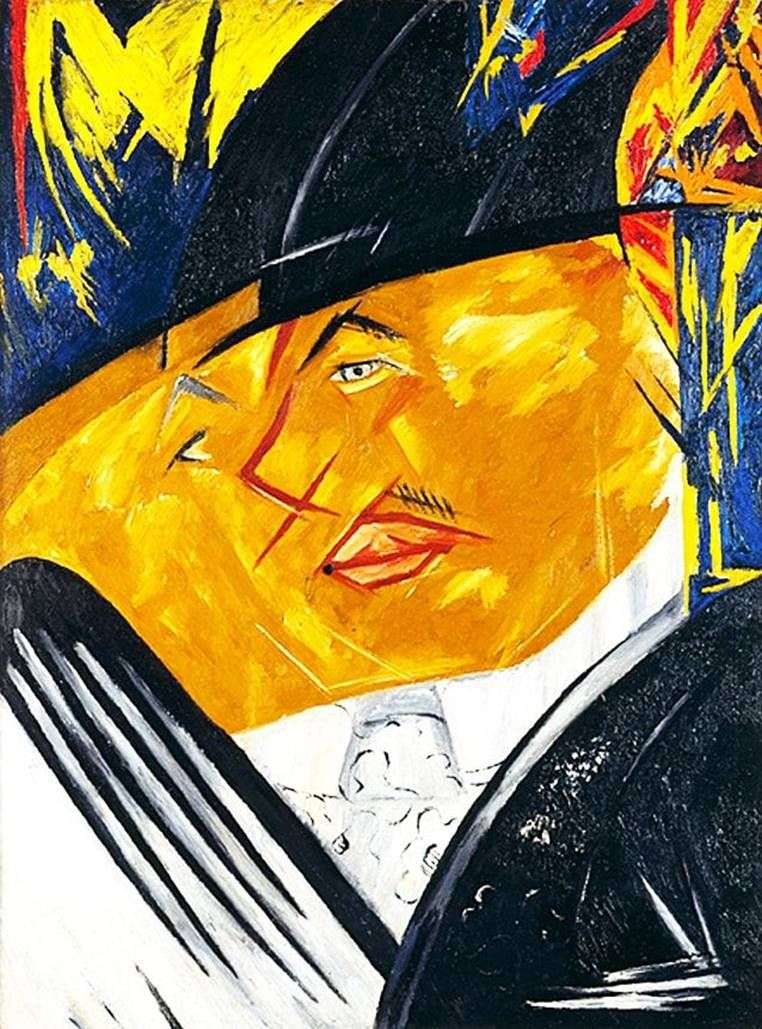 The portrait of the artist's husband was created in the technique of "rayism", to which N. S. Goncharova applied in the years 1912-1913. They met at the school, where they mastered the skill of the artist.
This meeting was a landmark for both the artist and her creativity. Larionov became for Goncharova not only a mentor, but also a life companion.
Together they participated in art manifestos and performances, creating a special creative union. This portrait serves as a reflection of the idea of "allness" and the search for new visual means for the transfer of character and personality.