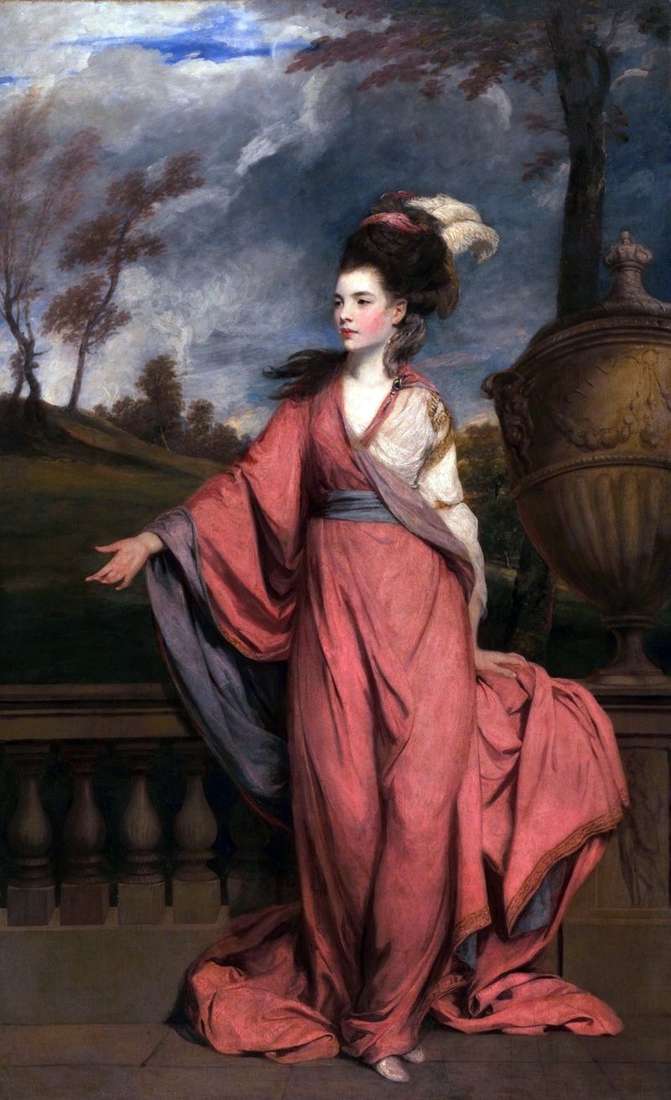 Jane Fleming, a nee Flemish, served as Lady of the Bedroom Charlotte Macklenburg. She married the Earl of Harrington at the age of 23. Being a wealthy heiress to her father, she brought her husband a fortune and was able to pay all the debts of her husband, which he inherited in turn. For such generosity, she was honored with great praise in society.
Thanks to the noble deed of his wife, the Earl managed to return the former condition, and he also formed an infantry regiment with which the spouses departed for Jamaica. On her return to London a year later, Lady Harrington became a trendsetter and was famous for her beauty.
At the party in 1782, arranged by the Duchess of Devonshire Georgiana, her and Lady Harrington were recognized as the most "fashionably dressed ladies." It seemed, being spoiled by the attention of the higher aristocratic society, Jane nevertheless retained her best character traits, she was considered the embodiment of dignity and nobility. She was respected in society, and it was not accidentally invited to a high position – to be Lady of the Bedroom to Charlotte Macklenburg – Streliz, wife of King George III. And served as Jane Lady Bedrooms before the death of the Queen in 1818.