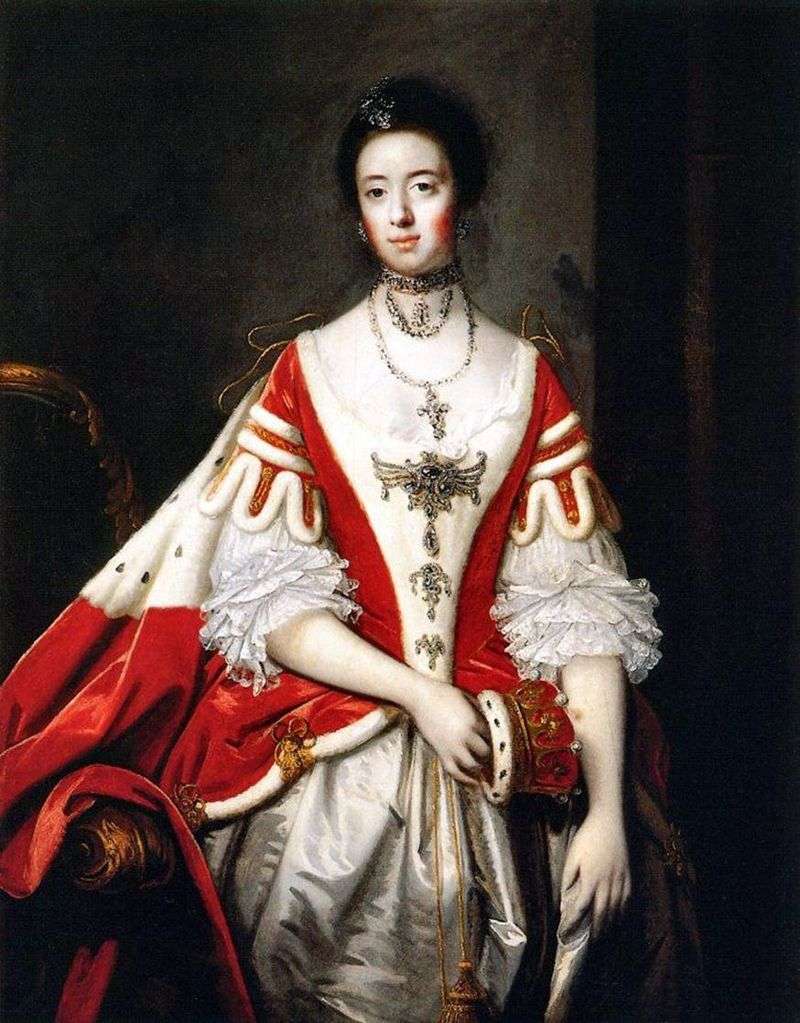 Portrait of a young countess in a luxurious dress: white satin, with magnificent sleeves, dress; cloak-cape from red velvet, beautifully trimmed with white ermine fur, decorated with precious stones, fastened at the waist with a gold cord. On the chest – a necklace and chain with a cross, decorated with diamonds.
In the hands of the crown, adorned with the symbols of the power of the counts of Dartmouth. The countess did not puff up her black hair, limiting her jewelry to a diamond barrette. I just touched my lips and colored my cheeks, and maybe this artist wanted to emphasize the combination of the model and its bright clothes. In general, the portrait looks bright, elegant and at the same time elegant and very worthy.
It should be noted that the artist with great skill transmits the texture of velvet, fur, satin. Very nice combination of red and white tones, so you want to consider the portrait.