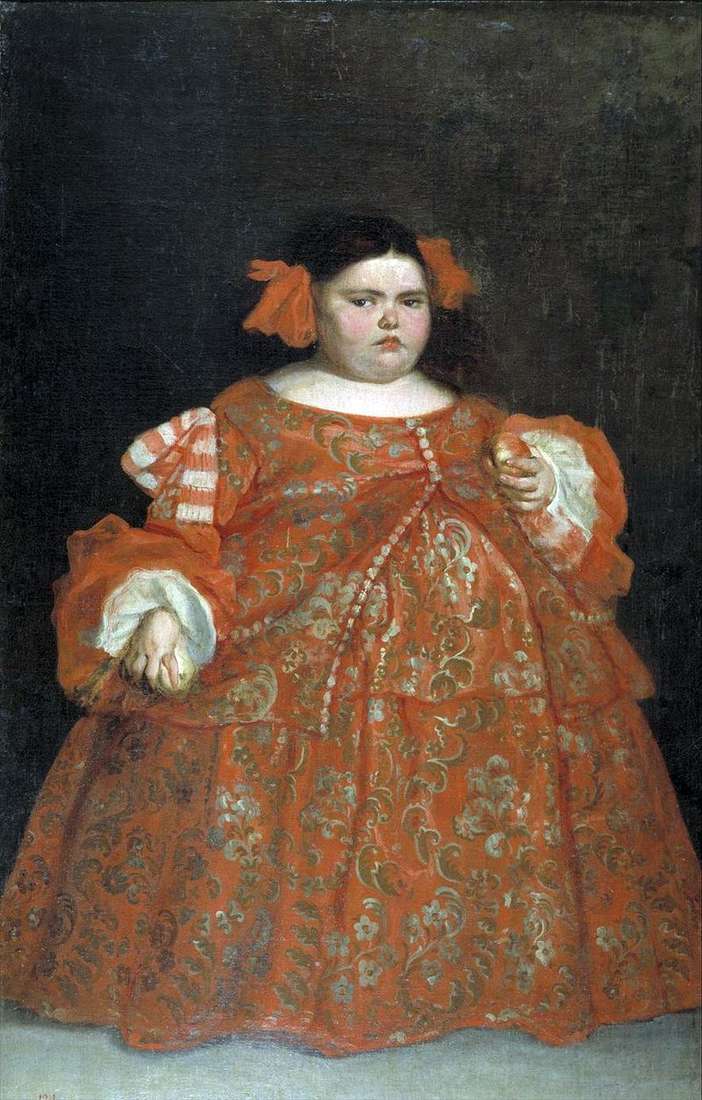 The artist studied at the works of Velázquez, copied them, also experienced the influence of Titian, Rubens and Van Dyck, from whom he took over the volume of forms, ease of drawing, brightness of colors, golden lighting. Due to his origin, the master understood the behind-the-scenes structure and the psychology of the royal court.
From 1669 he was a court painter, from 1671 – the personal painter of the king. On the subject of this canvas, ordered by the painter by Charles II himself, recalls the work from the series "Dwarfs" by Diego Velazquez. The obese girl was captured by the artist in a patterned dress.
There is an image of Eugene in the form of Bacchus – without clothes, with a wreath on his head. The child, nicknamed the monster, was shown at fairs.