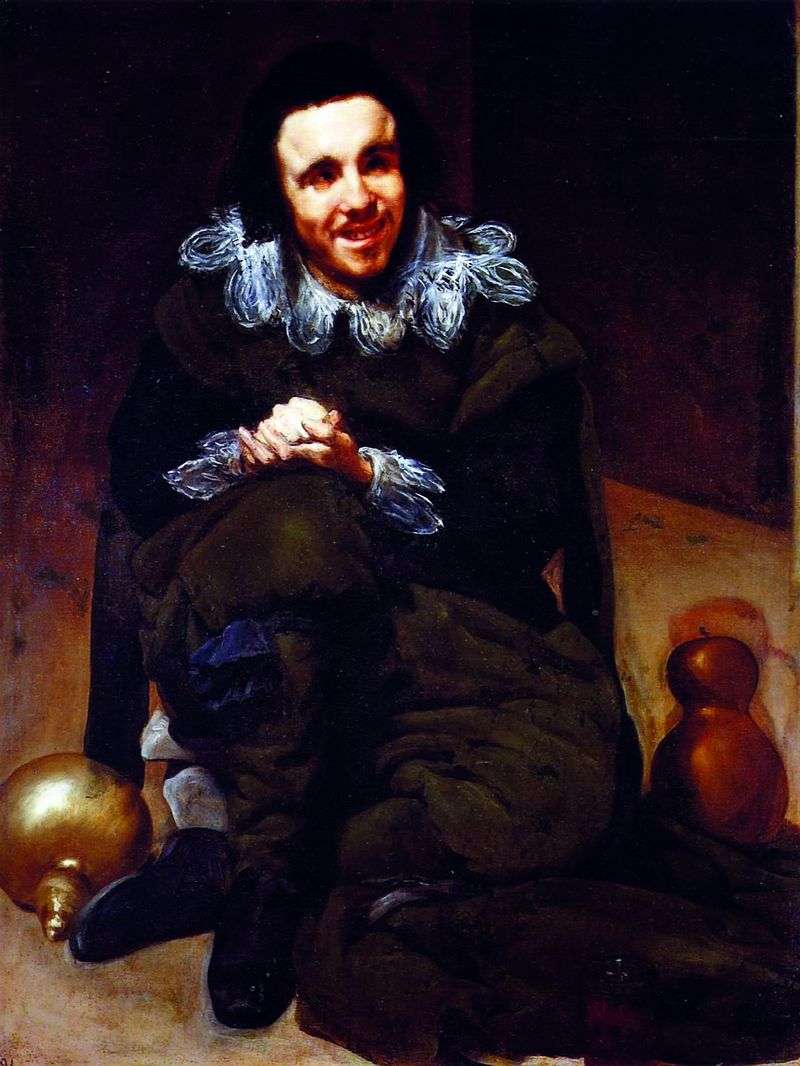 An indispensable attribute of the court of Philip IV – as, indeed, any royal court of medieval Europe – there were clowns and dwarfs, who were kept here for fun. Among them were professional jesters and people "offended" by nature. Serving at court, Velazquez often wrote jesters and dwarves. At the turn of 1630-1640-ies, he created a famous series, consisting of four paintings.
The heroes of three of these works were dwarfs. "Portrait of Francisco Lescano" presents us an unhappy man, suffering – for all signs – Down's disease; "Don Juan Kalabasas" – hunchback, smiling with a meaningless smile.
In these works there is no shadow of ridicule or disgust – they are written with obvious tenderness and sympathy. This fact tells us a lot about the character of the author himself.