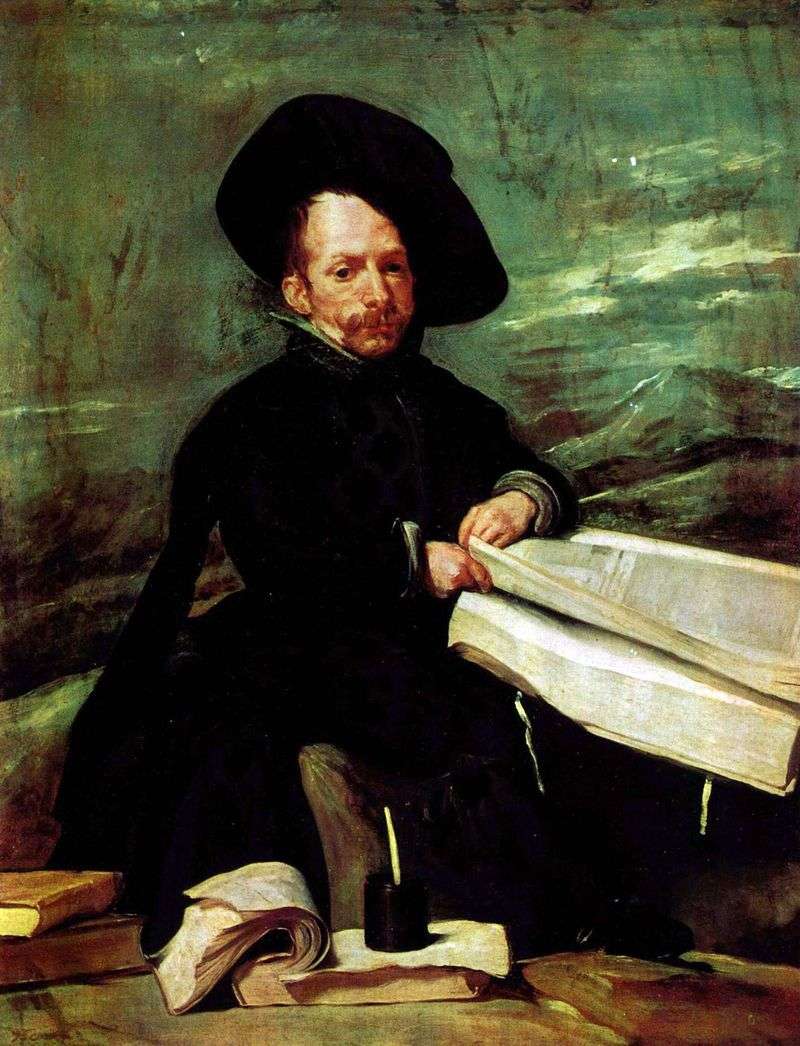 Diego Velasquez – one of the greatest representatives of the Spanish golden age. The court painter Philip IV, among other genres, wrote portly portraits. They managed to convey the psychology of their models and avoid flattery even the most powerful figures. Throughout the 1630s-1640s, Velázquez created a series of portraits of dwarfs and jesters.
Through the comic face, the painter saw the complex spiritual world of these people, deprived of nature. Having depicted without a shadow of ridicule, with simplicity and tact, revealed their characters, the state of mind, the world of experiences, reaching a mournful tragedy. A high, clean forehead, intelligent eyes fascinate and make you look at the outstanding face of the jester.
Only then attention shifts to his frail figure. Don Diego de Acedo occupied a special position in the retinue of Philip IV and, according to tradition, performed several other posts – he was a courier and custodian of the royal press. His responsibility for printing with a royal signature explains the presence of the folio he holds and the writing materials on the floor.
The nickname "El Primo" means "cousin". Perhaps the dwarf is a relative of Velasquez, or perhaps this name appeared due to the privilege of the clown not to take off his hat in the presence of the king, which was allowed only to representatives of the higher aristocracy, their king called "cousins." Of particular value attached to the portrait of its incompleteness: unfinished background allows you to perfectly consider the direction of the brush master.