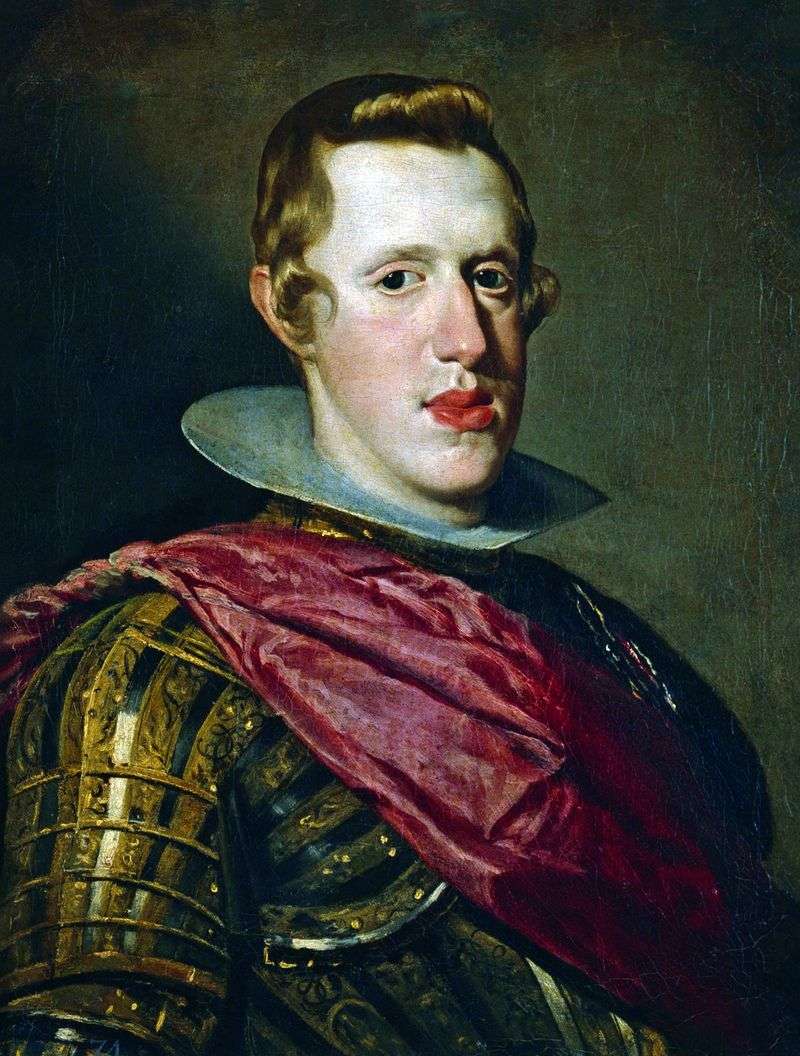 Painting of the Seville artist Diego Velasquez "Portrait of King Philip IV of Spain in the Shell". The size of the portrait is 58 x 45 cm, canvas, oil. Philip IV of Habsburg, King of Spain, Portugal and the Algarve from 1621, son of Philip III and Margarita of Austria.
During the long reign of Philip IV Spain was still a powerful European power, although the economic situation of the country fell into decay, but at the same time the era of Philip IV was the heyday of the Spanish culture of the Golden Age. Having received a good education, prudent and not without ability, Philippe, however, was
very lazy and more committed to hunting, festivities and other entertainments than to public affairs. A great fan of the theater, sometimes Philip IV himself acted in plays as an actor.
A connoisseur of painting, the king appreciated the genius of Diego Velasquez, who, becoming a court painter, immortalized the monarch in his paintings. Philip IV was one of the most prominent patrons of his time, as evidenced, inter alia, by the palace Buen Retiro, erected by his order, surrounded by magnificent parks. The affairs of government, King Philip IV entrusted his favorite Count-Duke Olivares, a man of power-loving, intelligent, but at the same time vindictive and greedy. The Spanish royal court was drowned in luxury, but the common people were in the most distressed condition.
All-powerful bureaucracy paralyzed the economic and social life of the country, embezzlement and bribery flourished; The clergy with their privileges, wealth, inertia and ignorance were the enemy and a brake on the spiritual and economic progress of Spain. Once a powerful monarchy under King Philip IV quickly decomposed from within and from outside. King Philip IV of Spain was married twice: first on the French princess Isabella of Bourbon, and after her death – on her native niece, 15-year-old Marianne of Austria, who bore him eight children, including the heir – the future King Charles II of Habsburg.