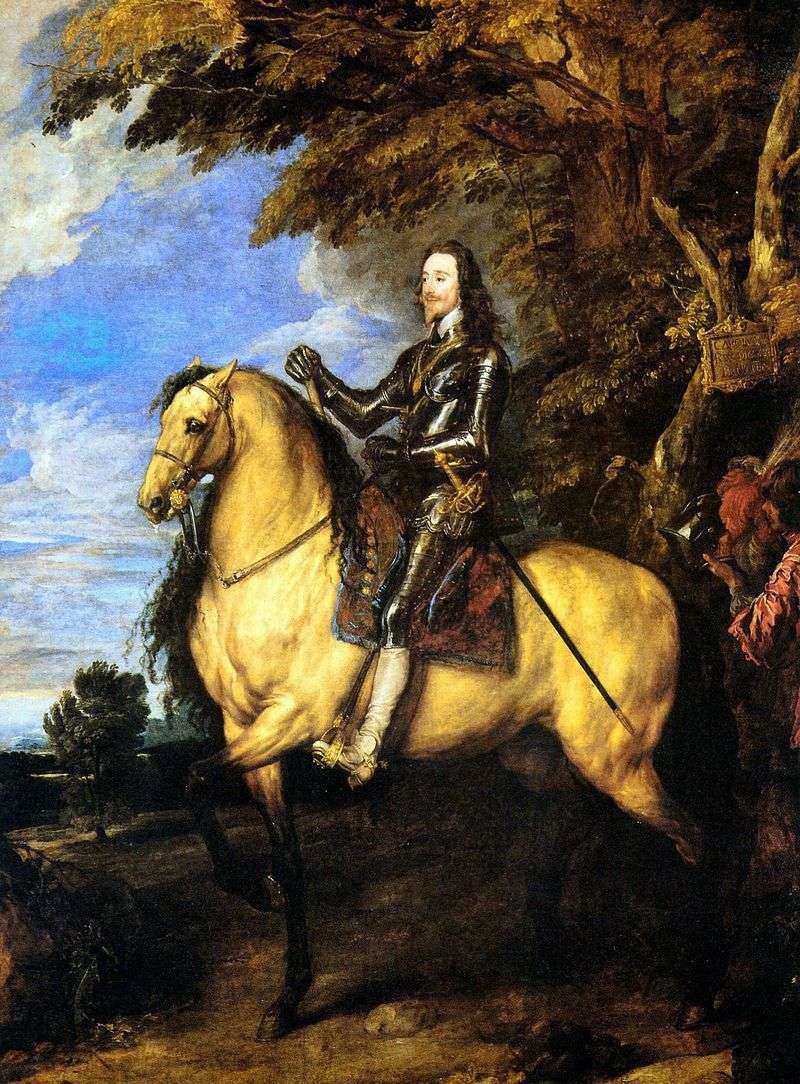 Antonis van Dyck is a Flemish painter, a portrait master. In 1625 Charles I became the successor of his father James I as King of Great Britain and Ireland. From 1632 Van Dyke was appointed court painter and constantly wrote the king and his wife, Queen Henrietta Maria. In total, he created 35 portraits of the monarch, seven of them – mounted. These paintings fully satisfied the king, as conveyed his conviction in the divine destiny to rule the country. Van Dyck claimed his art title – "Charles – King of Great Britain."
In this portrait, Charles I is presented as a king-warrior on a magnificent horse, in knightly armor and with a commanding staff in his hand, as if he were leading his knights. He is clothed in so-called Greenwich armor.
Significantly, the work probably purposely reminds "Portrait of Emperor Charles V before the battle of Mülberg" by Titian's brush, kept in the Prado Museum in Madrid. On it the emperor also appears as a warrior, he has just won over the Protestant League in Mulberg. Comparison of the portrait of Van Dyck with the work of Titian should have inspired the viewer the idea of ​​Charles I as about the same defender of faith.