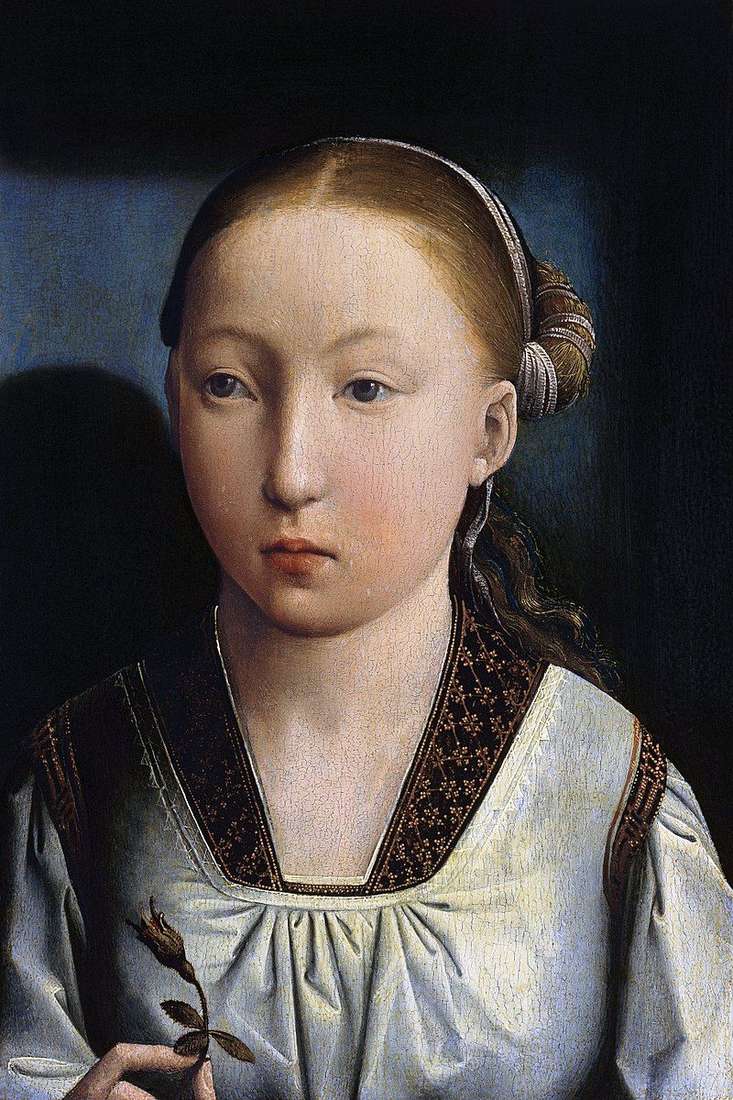 Juan de Flandes – Spanish painter, one of the largest representatives of the Renaissance, was originally from the Netherlands. His nickname indicates origin, but the real name remains unknown.
Flandes was an artist at the court of Queen Isabella. In the works of Flandes, the influence of the Northern Renaissance is felt, in particular, the similarity with the works of Jan van Eyck, Hugo van der Hus and Michael Sittov. His works reflected the typical features of Dutch portrait painting of the XV century: attention to the human personality, its spiritual and psychological depth, transmitted with a unique plasticity and expressiveness. It is believed that Flandes wrote several portraits of representatives of the ruling Spanish dynasty.
The master's brushes also belong to this adorable Bust portrait of a young Spanish princess, possibly Catalina of Aragon. The unopened rosebud in the girl's hand – the emblem of the Tudors – symbolizes its purity. In all likelihood, the portrait was written on the eve of her engagement with Arthur, the Prince of Wales.