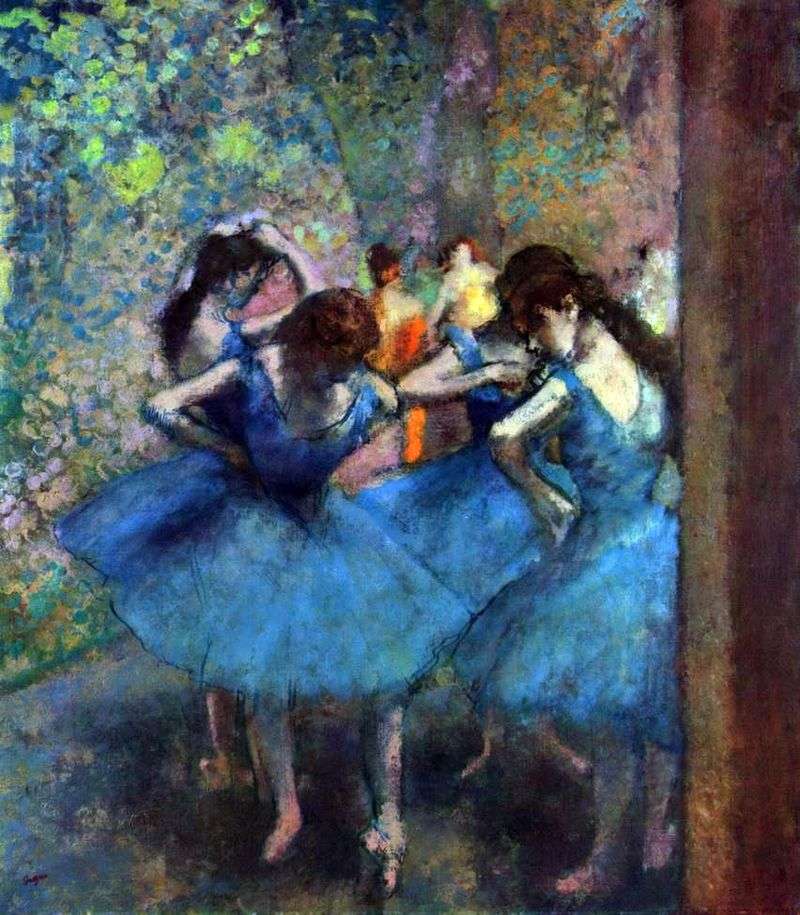 Edgar Degas, a French painter and sculptor, was born in the family of a Parisian banker. He received a brilliant education at the Lyceum of Louis the Great, then studied for a while at the Faculty of Law of the University of Paris. Since 1854 Degas began to visit the workshop of L. Lamot, a disciple of J. O. D. Engr.
In 1855 – 1860 the artist made five trips to Italy, and contact with antiquity prompted him to turn to the historical genre. In 1861 Degas met K. Monet and soon entered the circle of Impressionist artists. His favorite topic was the city, its inhabitants. He depicted jumps, washerwomen,
ironers. In 1867 for the first time appeared the famous canvases from the life of dancers and the life of the theater.
The main artistic interest was focused on the transfer of movement. Degas liked to show a person in those moments when he is alone with himself and his movements are natural, foreshortenings are unexpected. Degas stopped for a moment the movement in his works, reminiscent of something in a photograph, the art of which he met in the early 1870s while traveling to North America.
The photographic principle is noticeable in the seemingly ingenious compositions of Degas, while his painting, accurate, light drawing, play of color are surprisingly attractive, they create a feeling of momentary action. Other famous works: "Jockeys in front of the stands." OK. 1879. The Musee d'Orsay, Paris; "Absinthe". 1876. The Musee d'Orsay, Paris.