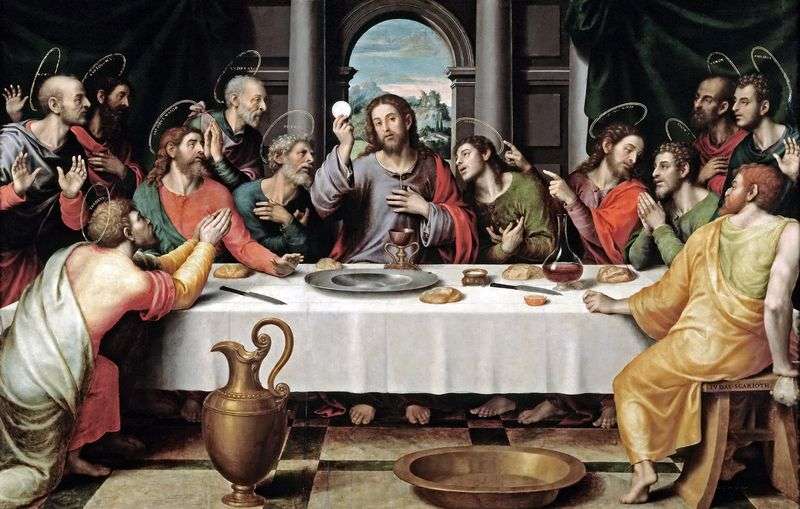 The real name of the famous Spanish artist Juan de Juanes is Vicente Juan Masip. He received his art education in Italy, where he got acquainted with the works of the masters of the Renaissance. After studying the work of Raphael, Juanes returned to Spain and in his paintings sought to imitate the style of the great master.
Outside Spain, the works of the painter are very rare. In the Prado Museum are remarkable paintings of Juanes: five paintings with episodes from the life of St. Stephen, "Descent from the Cross" and "The Last Supper". The Last Supper is a gospel story presented in many icons and paintings. This is the last secret in connection with the persecution of Christianity, the meal of Jesus with the disciples.
Painters usually depicted one of the two dramatic moments of the evening: either the proclamation of Christ by the sacrament of the Sacrament, or His prophecy of the impending betrayal of one of the disciples. Juanes gives each of the apostles a bright individuality. Jesus looks intently at Judas, the only one of all the apostles deprived of a halo.