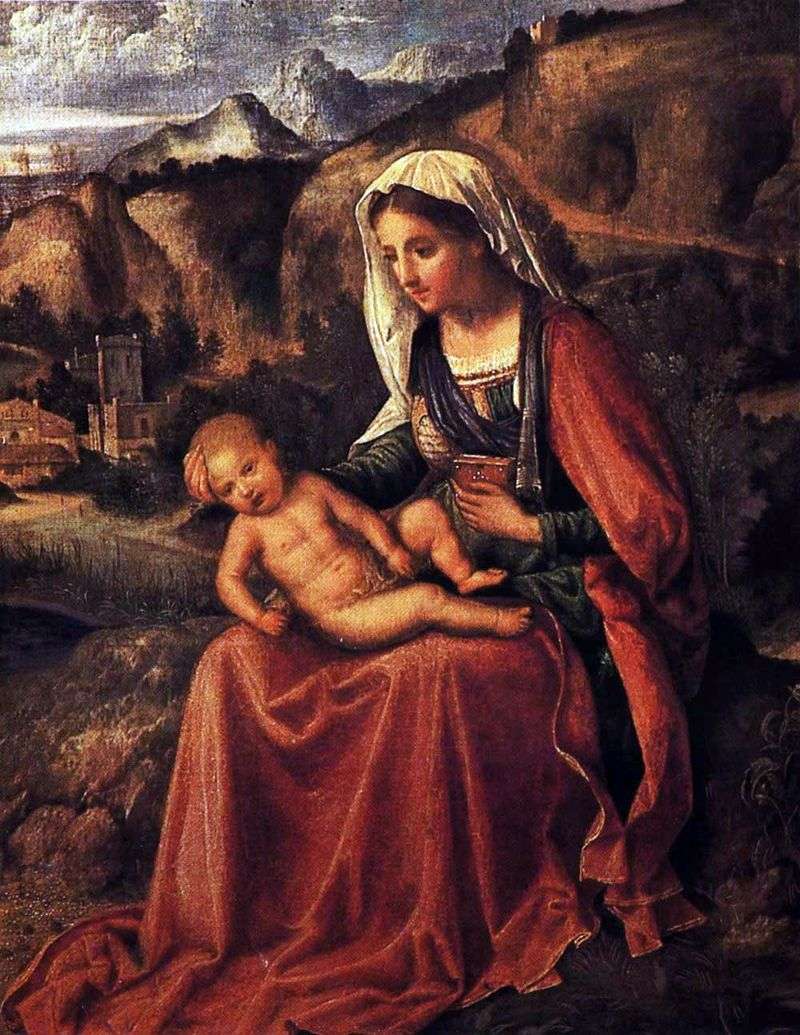 In this small picture, unconditional dignity is combined with obvious shortcomings. It has often caused confusion and controversy among specialists. Recently, most researchers tend to recognize the "Madonna in the landscape" the early work of the young Venetian Giorgione.
This statement is based on the similarity of some details of the Hermitage painting and Giorgione's great composition "Madonna of Castelfranco". The Venetian school occupies a separate position among other art schools in Italy.
In the paintings of the Venetians, the landscape plays a much greater role than in the painting of other Italian artists. Surprising authenticity of the landscape makes you think that it is depicted from nature: high mountains, distant sea, stone houses, sheltered in the valley at the foot of the hill.
The coloring of the painting is sustained in warm tones, dominating here is the dense red color of the cloak of Mary, it is supported by rich brown and dark green tones. The blue color of the sky and the sea does not contradict the warm palette, but obeys it. This fullness of color, as well as the ratio of the figure and landscape, affirming the unity of man and nature, will later become the hallmarks of Giorgione's mature canvases that brought him the glory of the great painter.