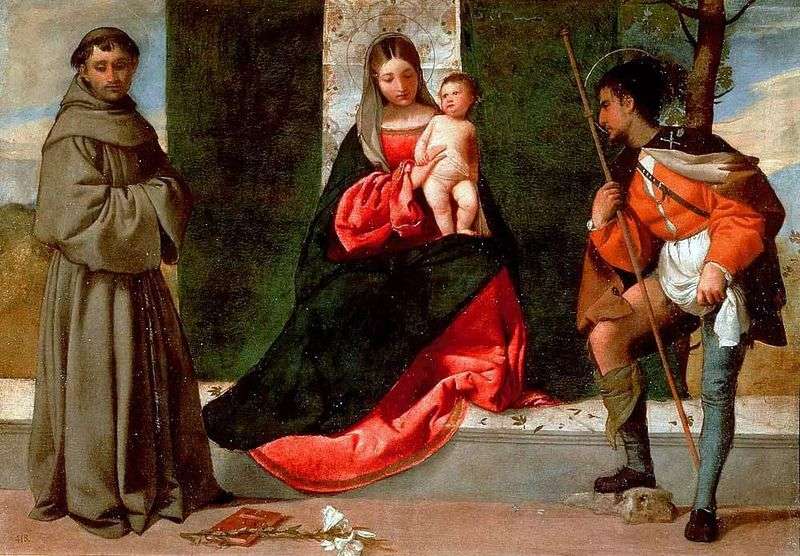 The painting "Madonna and Child, Holy Rock and Anthony of Padua" was created by the Italian artist Giorgione around the first years of the 16th century. The exact date of writing the picture is unknown. The size of the work is 92 x 133 cm, canvas, oil. The classical arrangement of the altar composition on religious biblical themes.
For some researchers painting the Venetian school of the Renaissance, the attribution of the picture is controversial. This extraordinary altar image, the characters of which are transferred from the interior of the cathedral to the bosom of nature, amazes with a special subtle mood.
A bright, joyful landscape, the morning light pouring from behind the hills, a melancholy meditation in which the participants of the scene are submerged, give each an extraordinary poetry. And at the same time, the picture strikes a feeling of understatement, characteristic of all subsequent creations of the Venetian Giorgione.