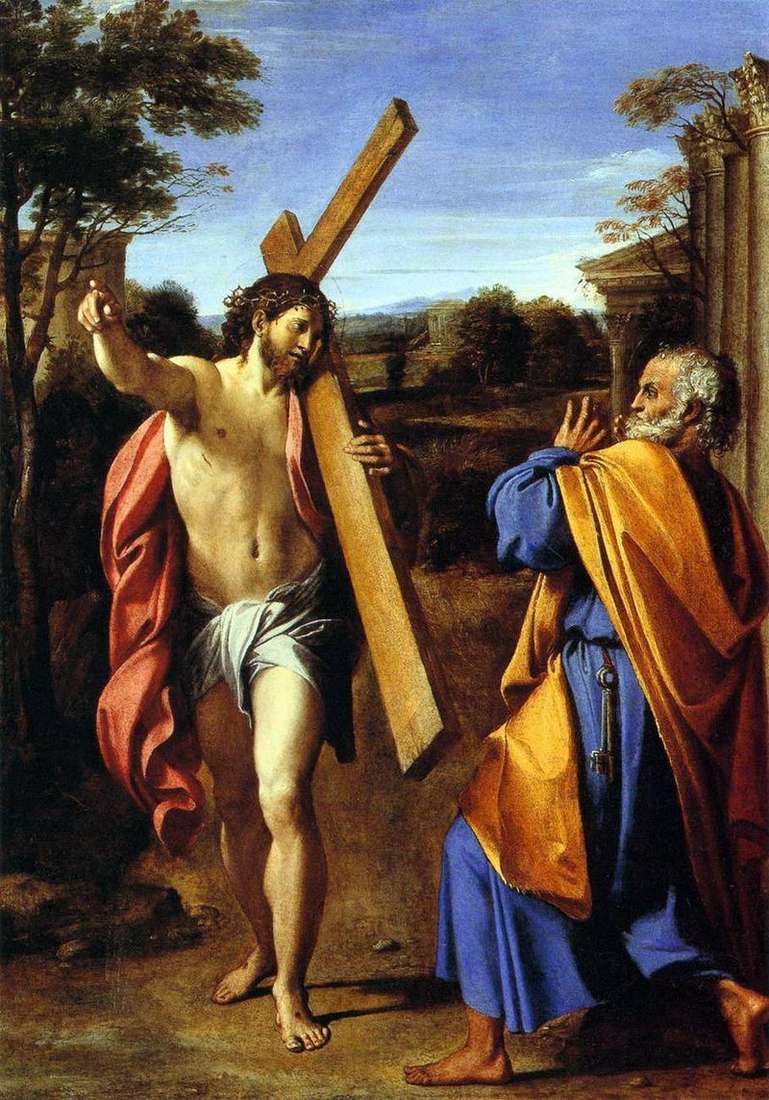 This picture, despite its modest size, invariably produces a deep impression on the audience and is rightfully considered one of the masterpieces of Annibale Carracci. The plot for the work of the artist derived from the early Christian apocrypha, which was subsequently repeated many times in the medieval "Lives" of the saints.
The apostle Peter spent the last years of his life in Rome. When persecution of Christians began here, he decided to flee the city. On the Appian Way he met Christ. Peter asked him: "Lord, are you ripe?" .
The Savior answered his disciple that he was going to Rome to be crucified again. Then Peter was ashamed of his flight and regarded the words of Christ as a command to return to the city and suffer a martyr's death there. This plot, despite its dramatic nature, is rarely seen in painting, but Carracci embodied it at least twice.
A year before the work began on this picture, he already portrayed the meeting of the Apostle Peter with Christ on the Appian Way on the vault of the chapel of Cherazi in the church of Santa Maria del Popalo. True, the first work was not distinguished by the expressiveness and depth that are characteristic of the picture presented here.