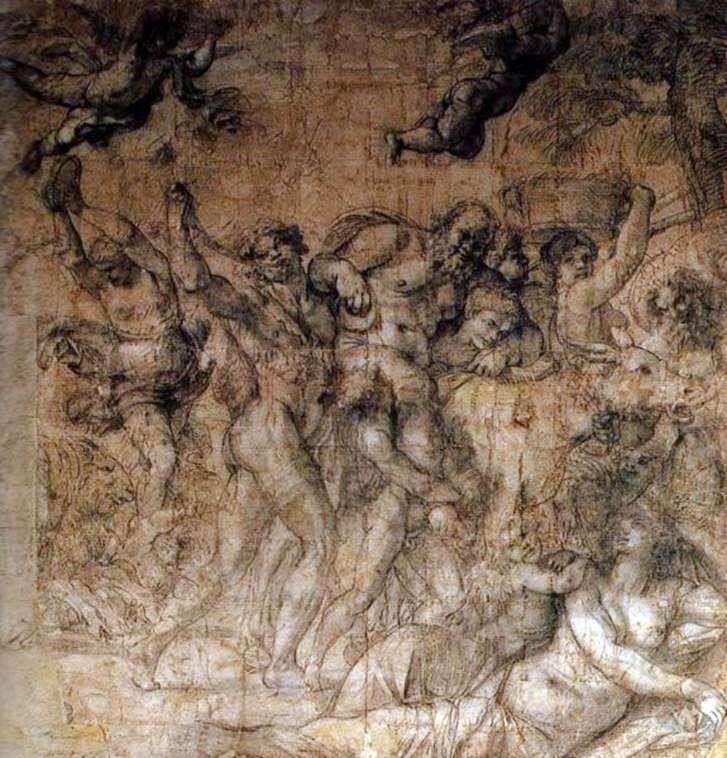 Carracci was one of the most outstanding draftsmen in the history of European painting. He created a variety of drawings and used various materials, and the most impressive are his sketches of nudes made from nature and served as preparatory material for large multi-figure compositions.
A striking example of this type of drawing is the sketch "A naked man from the back". This drawing is made in red, chalk. Here the artist with amazing skill transmits the volume with the help of the ratio of light and shadow. In addition, it strikes Carracci's ability to observe reality subtly, without at the same time retreating from classical traditions. Did our hero and full-scale pencil sketches for his frescoes.
Each figure, every detail of the future fresco was carefully studied by the master at this pencil stage. Because these drawings, although accurate, but lack the charm of spontaneity, which is inherent in the rapid sketches of Carracci. Drawings of this kind could be envied by the most skillful "catchers of fleeting moments" – impressionists. The "Head of a young man" is admirable, where the artist perfectly conveys the melancholic expression of the young man's face.
Sharp and directly able to notice Carracci is also ridiculous and incongruous. He was the first to paint humorous portraits. Only a few such sketches by Carracci have reached us, but they are quite enough to consider him the ancestor of a humorous genre.