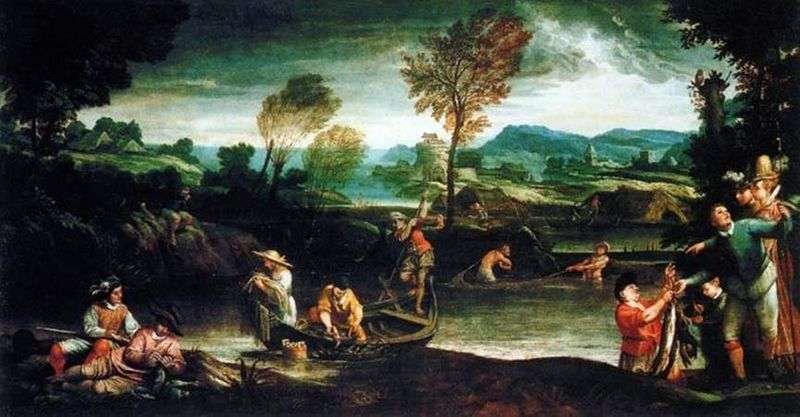 Annibale Carracci wrote not so many landscapes, but made a great contribution to the development of the landscape genre. The landscapes of the Bologna period that have come down to us, as it were, continue the genre scenes that the artist was so keen on in the early years, since figures are necessarily included in them.
An example is the idyllic landscape of 1585-88, placed in the vveha, where fishermen are depicted against the background of a charming landscape. Having moved to Rome, Carracci completely abandoned the landscape genre and returned to it only in 1604, when Cardinal Aldobrandini commissioned the artist six paintings to decorate his home church.
True, the hero of our issue wrote only two lunettes from this series, entrusting the rest to his students, but, nevertheless, he managed to create a new genre of "ideal landscape", later mercilessly exploited by many painters. The real natural environment in the "ideal landscape" is transformed into a majestic landscape, against which the action of a historical or mythological scene unfolds. This invention Carracci marked the beginning of a tradition developed subsequently by such masters as Claude Lorrain and Nicolas Poussin.