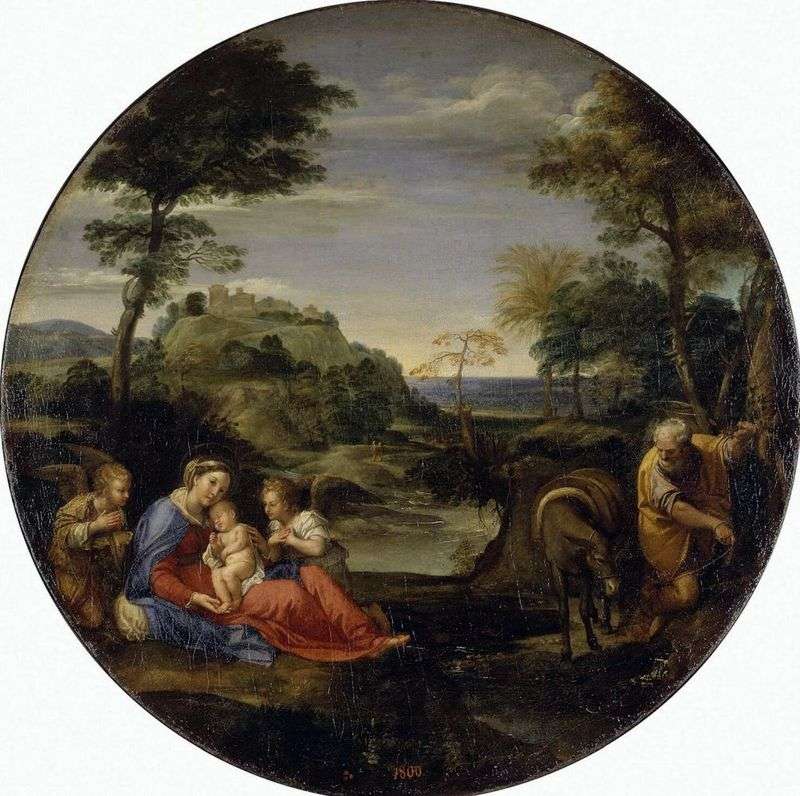 The Hermitage painting is one of the best examples of the classic, or heroic, landscape created by Annibale Carracci, which was further developed in the work of academic artists. A classic landscape is an image of an eternal and unchanging nature in which peace and harmony reign.
Like other academic compositions, "The Landscape with the Holiday Scene of the Holy Family on the Way to Egypt" is built according to a certain pattern: the trees and hills form, as it were, the backstage, revealing the vast, blue-haze-covered distances; the masses are balanced, everything is subordinated to a strict rhythm. As an indispensable component of the classical landscape of Carracci introduces a scene from Christian mythology into the picture, but the figures are only staffing, the main place in the work is the image of nature.
"Landscape with the scenes of the Holy Family on their way to Egypt" written by Carracci around 1600, when the artist worked in Rome and was at the zenith of his glory.
The painting entered the Hermitage in 1772 from the collection of Crozus in Paris.